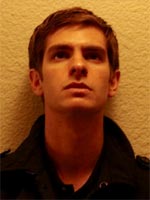 It's been five years since an American film topped the annual poll of venerable British film mag Sight & Sound, and even longer since a major studio picture took the honor. So congratulations are in order to "The Social Network," which received the most votes across the selection of 85 international critics invited to submit their top five films of 2010, following in the footsteps of "Brokeback Mountain," "Hidden," "4 Months, 3 Weeks and 2 Days," "Hunger" and "A Prophet." (The last-named film appears again in this year's list, thanks to the votes of critics who came to it later.)
That David Fincher's film should have won out in a poll traditionally dominated by world arthouse cinema suggests it could well be the most-favored title in next month's avalanche of US critics' awards, positioning it as the discerning voter's alternative to more milquetoast bait in the Oscar race. "The King's Speech," of course, doesn't even come near the magazine's Top 12 (usually a Top 10, extended due to ties); indeed, of all films even remotely in the Oscar conversation, only "Another Year" and "Winter's Bone" (surfacing in some interesting places, that one) feature.
The list is currently only available in print, the magazine having landed on my doorstep yesterday, but will be online — together with all 85 contributors' individual lists — from December 7. The panel is a diverse one, ranging from Kenneth Turan to Amy Taubin to Tim Robey to Armond White, so it makes for a fascinating read. White's list, by the way, is surprising in its lack of perversity: well-received arthouse fare like "Another Year" and "Wild Grass" dominates, with no "Next Day Air" equivalent in sight.
The Sight & Sound Top 12:
1. "The Social Network" (David Fincher)
2. "Uncle Boonmee Who Can Recall His Past Lives" (Apichatpong Weerasethakul)
3. "Another Year" (Mike Leigh)
4. "Carlos" (Olivier Assayas)
5. "The Arbor" (Clio Barnard)
6. "Winter's Bone" (Debra Granik)
6. (tied) "I Am Love" (Luca Guadagnino)
8. "The Autobiography of Nicolae Ceausescu" (Andrei Ujica)
8. (tied) "Film Socialisme" (Jean-Luc Godard)
8. (tied) "Nostalgia for the Light" (Patricio Guzman)
8. (tied) "Poetry" (Lee Chang-dong)
8. (tied) "A Prophet" (Jacques Audiard)
[Photo: Columbia Pictures]