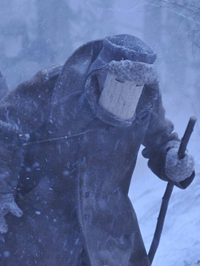 Sound mixing has a lot in common with sound editing, but the distinctions are still critical. While both clearly relate to what we hear in the theater, sound editing specifically relates to the creation of artificial sounds ("sound effects") while sound mixing brings everything together — from effects to music to dialogue (recorded on set or during post-production) to music – into the overall soundscape of a film.
Many of the same kinds of films that are nominated for Best Sound Editing are also frequently cited here – blockbusters, action films and war films. But musicals often pop up here, too.  And as in most categories, being a Best Picture contender certainly helps titles that otherwise would not come close to this category. Though it is hardly determinative.
I said before and will say it again – I believe that Christopher Nolan's "Inception" is leading the way here, at least in terms of likelihood of a nomination. I honestly expect a good half-dozen crafts category nominations for this title and this will be among them. And I expect the crew, including past nominee Gary Rizzo, to be firmly in the hunt for the statuette.
Last time, I considered "127 Hours" almost as an afterthought. I owe the crew an apology. The sound on the film was integral to building the atmosphere of the film. Once again using his Oscar-winning team from "Slumdog Millionaire," Danny Boyle has again made a major Oscar contender and I expect this to be among its nominations.
The Coen brothers' "True Grit" has yet to show itself, so we don't exactly know how it is going to come into play. It is certainly very possible that a blend of action, alongside eerie sounds of the Old West, could result in a very intriguing and memorable soundtrack. The Coens have assembled much of the crew that earned a nomination for "No Country for Old Men" three years ago.
Also still to come is "TRON Legacy." I'm not sure what quality this film will be, but the sound will no doubt be pivotal to the narrative. With Gary Rizzo and Christopher Boyes on board, I'd say it is looking good in a branch that tends to be a bit insular.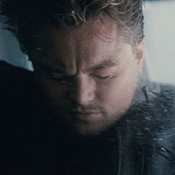 Other films that have yet to be released are of a smaller nature. Darren Aronofsky's "Black Swan" (which I haven't yet seen) is clearly reliant on music and reportedly blends a number of sound elements into a unique mix. The crew for the most part is not Oscar-seasoned, apart from Dominick Tavella, who did win this category for "Chicago" eight years ago. We'll see how the film catches on. It's already one of the 2010's most divisive titles.
Another title that we'll have to wait and see on is Peter Weir's "The Way Back." Weir's films have historically done very well at the Oscars, and this is an epic of sorts, which will increase its potential here. But the crew has yet to produce a nominee here.  If it becomes a Best Picture contender, watch out. This category could get swept along.
DreamWorks Animation's "How to Train Your Dragon" is getting quite the Oscar push.  There can't be any doubt that its sound work was incredibly impressive. With Gary Rizzo (yet again!) and Randy Thom on board, the potential only increases. I think it is a very possible nominee.
Giving me some hesitation on this front, however, is "Toy Story 3." Though this Best Picture contender made a killing at the box office, the sound mixing was nowhere near is as impressive as the DreamWorks title's. But two-time winner Michael Semanick and two-time nominee Tom Myers surely increase its chances. Will we see an animated film nominated this year here? Possibly. But two? I somehow doubt it. So which one? I'm not sure.
I'll end by discussing four summer titles I don't expect to be nominated but would be foolish to rule out. I will always remember "Wanted"'s nomination here two years ago.  So we can never rule out titles with big names and epic soundtracks.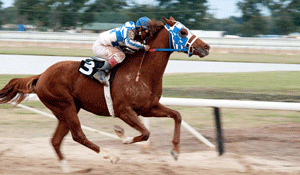 I was rather surprised when "Iron Man" was not nominated here two years ago. It is rather odd for sequels to be nominated in categories their predecessors were not, unless the sequel is somehow exemplary.  Consequently, "Iron Man 2" is going to have its work cut out for it. That said, the sound work was clearly top-notch and, when also factoring in box office, it is certainly possible for the film to land a nomination here.
"Robin Hood" has for the most part been forgotten. Even so, its sound work was of quality. With veterans Paul Massey and Tony Dawe aboard, and the potential of a strong campaign, it could yet survive. I wouldn't bet on it – but I also wouldn't rule it out.
Another film that might seem forgotten but has big names on it is "Salt." Scott Millan and Greg P. Russell have 20 nominations and four wins between them. If the film is remembered at all, this is the category where I think it is most likely to find a home.
Russell's former longtime partner is Kevin O'Connell. Despite 20 nominations, O'Connell has yet to win a statuette. "Secretariat" has hardly caught on as Disney presumably hoped. But a horse racing movie should never be ruled out here. And nor should O'Connell. I think a nomination remains very possible, even if the film is not cited anywhere else.  (He's also working on "Unstoppable" this year.)
We'll see where things move from here. Next week, I'll be diving into one more category for a second time — Best Visual Effects — before Kris tackles the original song race in this space.  After that, the Tech Support Interview Series kicks off this season.
[Photos: Wrekin Hill Entertainment, Warner Bros. Pictures, Walt Disney Pictures]