(Updated predictions available here.)
I shan't often find room for Gaspar Noé's name in a space ostensibly dedicated to the Oscar race, so bear with me if this seems an unlikely opening gambit, but inspiration for this week's column began with a conversation about his fluorescent, drug-addled ghost story "Enter the Void."
A friend had recently caught up with it, and found herself disappointed: having been promised a psychotropic headfuck, she instead found something more sentimental and less questioning than his previous work. "At this rate," she muttered aggrievedly, "he's about 10 years away from a bloody Oscar nomination."
That's a flip exaggeration, of course, but there's a kernel of truth in it: the Academy likes its enfants terribles most when they've passed the teething stage and begin to play nice — or at least safe. There's a long and illustrious list of adventurous, iconoclastic directors who scored with AMPAS either by putting a leash on their wilder creative instincts or making sly concessions to the mainstream.
Bernardo Bertolucci may have scored a surprise nomination for testing erotic boundaries in "Last Tango in Paris," but it was a less contentious, more lavishly mounted historical biopic that got him the gold 14 years later. More recently, after a career mostly built on nasty genre play, Roman Polanski was finally welcomed into the winner's circle for an earnest, straightforward Holocaust memoir. Martin Scorsese tried everything within and without the bounds of awards bait to earn the Academy's approval, only to finally get it for one of the least personal films of his career. Gus van Sant has yet to win, but for all his restless formal experimentation, the only films to have got him an invitation to the ball thus far are atypical ones: a rote inspirational drama and a mildly off-kilter prestige biopic.
I could go on listing examples, but from the current state of this year's Oscar race, it looks like we'll have fresh ones to discuss soon enough. David Fincher already proved a handy case study two years ago, when he earned his overdue first nomination for a lacquered romantic fantasy that dismayed many fans of his darker previous work; he's back on edgier ground this year with "The Social Network," but the sober true-life drama is still a far cry from the name-making excesses of the Academy-sidelined "Fight Club" or "Se7en."
"127 Hours," like the Oscar-garlanded "Slumdog Millionaire" before it, bears the polished indie pluck of the Searchlight brand, but its director is visibly more of an establishment figure than the man who made "Trainspotting" and "Shallow Grave." Ditto Christopher Nolan: "Inception" may have received valentines for being more ambitious, structurally and stylistically, than its rival Hollywood blockbusters, but it remains a less expressive or arresting artistic statement than "Memento" nearly a decade before it. Cut to David O. Russell, repeatedly ignored by awards bodies for brilliant imaginative leaps in such films as "Three Kings" and "I Heart Huckabees" — now earning the first serious Oscar buzz of his career for a meat-and-potatoes boxings drama that has inspired repeated use of the adjective "solid."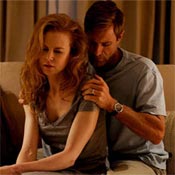 Even the arthouse titles in the Oscar hunt don't always see their helmers pushing the boat out: "Another Year" may find Mike Leigh in peak form, but he's also doing what we (and the Academy) always knew he could. With "The Kids Are All Right," Lisa Cholodenko interestingly courted mainstream audiences, playing gender roulette with classic rom and bedroom-farce formats; the result was arguably her most well-rounded film, but still not as sensual or electric a study of lesbianism as her 1998 breakthrough "High Art." And what of John Cameron Mitchell, the sexually probing arthouse rebel now aiming for an Oscar berth with the muted, tasteful domestic drama of "Rabbit Hole?"
Amid all this auteur-based good behavior, then, Darren Aronofsky's "Black Swan" is, contrary to its title, something of an odd duck. On the one hand, it follows the pattern we've been discussing: a sleek, sexy genre piece, it's easily his most audience-friendly proposition to date. On the other, it's also his most erotic, ambiguous and fastidious film — mainstream only from a distance, and unnerving despite, rather than because of, its tricksy genre tropes. Even if Aronofsky had no hand in writing it, it's the most brazenly auteur-centered title in this year's Oscar discussion, and it's for that reason (and perhaps a self-protecting instinct to dodge wishful thinking) that I have, up until now, remained guarded on its awards prospects.
From an awards-watcher's perspective, there's both handicap and advantage in seeing contenders first, ahead of the buzz that trails them the entire season. With little else to sound off against, you can at least be sure that your opinion is your own, but initial gut instincts die hard, and my sense, acquired at the film's first press screening in Venice nearly three months ago, that "Black Swan" is entirely too cool, too bleak, too strange for the Academy hasn't been easy to shake off. Still, when buzz gets loud — as it emphatically has this past fortnight, since the film's rapturously received LA premiere united middlebrow blogger types and high-end critics in opinion — it can override such on-paper unlikelyhoods.
That's how it worked for the coolest, bleakest, strangest Best Picture nominee of the last decade, Paul Thomas Anderson's "There Will Be Blood" — though even that had the Academy plus-points of being a large-scale period saga. By contrast, there's little precedent for kinky, flamboyant psychodramas like Aronofsky's latest making the cut in the top race. Then again, there was little precedent for grim Gothic horror films winning the top prize when "The Silence of the Lambs" swept the board nearly 20 years ago — every Oscar pundit's go-to exception that proves the, well, exception. Once a film takes root as a pop-culture phenomenon, it can be hard even for the Academy to pass it by, though box-office muscle is often an abetting factor, and I'd be surprised if "Black Swan" makes blockbuster bucks.
If this remains the question mark that has me less certain than other prognosticators of "Black Swan"'s place in the Best Picture race, such an extravagant directorial showcase would at least appear well-positioned for a consolatory Best Director acknowledgement. Or it would be, if the directors' branch of the Academy didn't run so oddly hot and cold with their spirit of adventure — and their affection for industry outliers. In assessing Aronofsky's chances, I've heard many cite David Lynch's twin "lone director" nods, 15 years apart, for "Blue Velvet" and "Mulholland Drive" (two rare occasions where the directors recognized a film that no other voting branch did) as evidence that the branch does embrace artists who let their freak flag fly.
What is often ignored is that before those left-field mentions, Lynch had already gained entry into the club via his more Oscar-friendly Best Picture nominee "The Elephant Man." Aronofsky, however, has no such pre-approval for his latest flight of fancy; with only a trio of past performance bids to suggest the actors' branch is at least aware of his films, we still have no idea how the Academy really feels about him or his craft. (Hell, Paul Thomas Anderson at least got Academy love from the writers before graduating to the big boys' club in 2007.)
Yes, many agree that Aronofsky is due some respect. But where some iconoclasts need only make a few aesthetic adjustments to enter the club after a few years on the fringes (see Steven Soderbergh or the Brothers Coen), others could try anything under the sun and still not get past the bouncers (see David Cronenberg or Lars von Trier, though the latter will always have that Best Original Song nod to put on his résumé). Maybe they aren't wearing the right shoes, or maybe the transgressions of their wilder early films are too much to forgive — but until the nod comes, it's difficult to say which category an auteur falls into.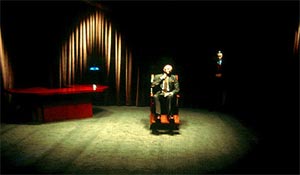 I'd feel more bullish about the directors' branch taking a chance on Aronofsky — or Mike Leigh, or Debra Granik, or any of the intriguing dark horses on the track — if they hadn't proved so lily-livered in recent years. After a robust few years of surprise nods for the likes of Krzysztof Kieslowski, Atom Egoyan, Spike Jonze, Pedro Almodovar and Fernando Meirelles, they have since retreated into the shallow paddling pool of consensus favorites. Twice in four years, the directors pulled the previously rare stunt of mirroring the Best Picture field exactly (both fields that were hardly formidable to begin with), and would almost certainly have repeated this unimpressive trick this year, had they been restricted to five titles in the top race.
Exactly when, and why, AMPAS decided to go all conformist on us is hard to determine, but voting has always worked in phases. But I hold out hope that the Academy's most elite branch is still capable of pulling out one of the jawdroppers of yore — as when Hiroshi Teshigahara made the cut for "Woman of the Dunes," Lina Wertmuller for "Seven Beauties" or even Scorsese for "The Last Temptation of Christ." We're probably as unlikely to see anything on that scale happen this year as we are to see trade papers filled with FYC ads for "Dogtooth." Still, a nomination for Darren Aronofsky, perhaps at the expense of one of the leashed auteurs in this race, would go some way towards suggesting the Academy still has eyes for the good, the bad and the weird.
[Photos: Los Angeles Times, Lionsgate, Universal Pictures]