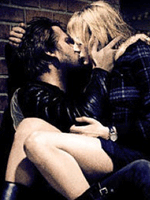 • The Academy honored legends Francis Ford Coppola, Eli Wallach, Jean-Luc Godard and Kevin Brownlow at the annual Governors Awards.
• Kris attended a Summit Entertainment holiday party, chatting with the talent in attendance.
• Disney revealed a clever plan geared toward presenting "Toy Story 3" as a legitimate Best Picture contender.
• The Weinstein Company lawyered up on the MPAA rulings on "Blue Valentine" and "The King's Speech"
• Speaking of "Blue Valentine," Kris caught up with the film's star in an audio interview.
• Ditto "Inside Job" director Charles Ferguson.
• Gerard took a second dip into the category of Best Sound Editing in his weekly Tech Support column.
• The PGA announced plans to honor a titan of the business, Scott Rudin.
• In other fete news, Christopher Nolan was announced as this year's inaugural recipient of the Visual Effects Society's Visionary Award…
• …while the Palm Springs International Film Festival announced plans to honor Natalie Portman and Colin Firth.
• 15 animated features qualified for consideration in this year's Oscar race, whittling the eventual field to three nominees.
• Meanwhile, the documentary feature field was also whittled down to 15 survivors as well.
• Hollywood was shocked by the sudden and horrifying death of publicist Ronni Chasen.
• Chad continued his Life Without Oscar series by spotlighting Richard Linklater's indie roots and Ron Fricke's singular documentary.
• Kris took a stab at sussing out this year's Golden Globe comedy/musical field.
• And finally, Kris and Anne wrapped things up as usual with another chat on Oscar Talk.
[Photo: The Weinstein Company]