Well, this is interesting. The newly unveiled US poster for cheery true-life Britpic "Made in Dagenham" points to a tactical turnabout as politically suggestive as its red-to-blue color shift — one that suggests Sony Pictures Classics still harbor serious awards hopes for this 1960s-set underdog story. An initial one-sheet was based directly on the jolly UK design, which foregrounded the fun factor with a grinning Sally Hawkins and that cheeky "We Want Sex" sight gag.
Clearly, however, the marketing team felt that was too lightweight a concept for a potential Oscar candidate. The new poster, then, is far less eye-catching but notably more sober, every element blatantly selling the film as an inspirational drama — from Sally Hawkins' solemn expression to the no-frills typeface to the ennobling, if derivative, tagline. (Plus the magic words: "Based on a True Story.") Will it work on Academy types who place great emphasis on gravitas? The film is substantial and stirring enough to justify such an approach, but audiences should also know that it's a good time at the movies.
Check out the new poster below (with the UK one beneath it) and tell us what you think.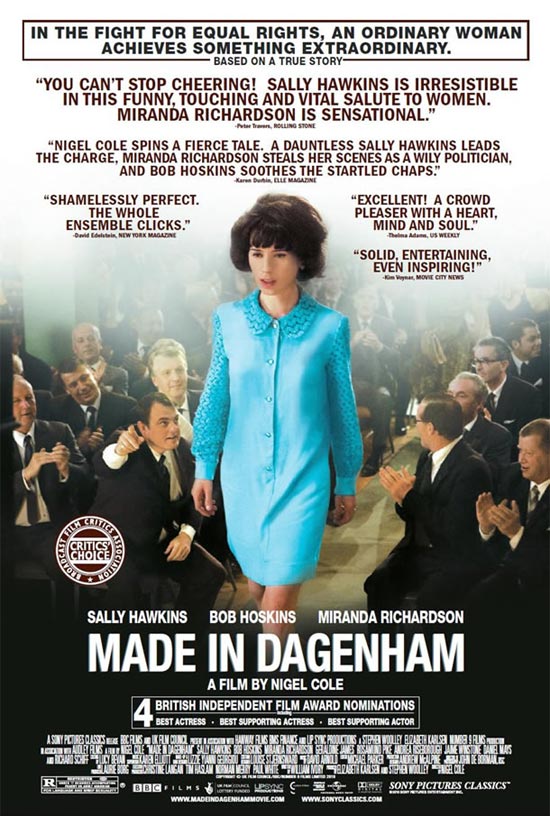 [Images: Sony Pictures Classics, IMP Awards]