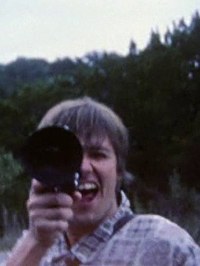 Catch up with the idea behind this series here.
1991 was a banner year for the Academy bucking trends. Of course, "Silence of the Lambs" was the big winner, a first for the horror genre and the first time the winning film was available to own on home video before nominations came out. That it was only the third film to win the "big five" was even more impressive.
Arguably more daring was the Best Picture nomination bestowed upon "Beauty and the Beast," which remains the only animated film to get the call in a field of five. Also noteworthy is the Best Picture nomination for "The Prince of Tides" and Best Director omission for Barbra Streisand. Many cried sexism since it was the third straight time a female-directed Best Picture nominee failed to also receive a nomination for Best Director.
Instead, we got John Singleton, our first African American Best Director nominee and our youngest, at age 24! How exciting must it have been to be following the Oscars this year? I wouldn't know because…
1992 was the first year I watched the Oscars. I vividly remember Billy Crystal singing and dancing his way through the nominees and Clint Eastwood collecting his gongs for "Unforgiven." I hadn't seen a single nominated film from the big categories and since I was living in Cyprus and the show would have been at 4am live, I imagine my Dad must have taped it onto VHS for me, but I remember loving every second of it.
But enough Oscar nostalgia. The real good films are never nominated anyway and here's the proof.
1991 – "Slacker" (Richard Linklater)
It's difficult to imagine just how jarring it must have been to sit down in a theater in 1991 and watch "Slacker." Of course, "Sex, Lies and Videotape" had ushered in the new era of independent film two years before and there were more options available to budding filmmakers and discerning audiences than ever, but Richard Linklater's meandering, verbose debut is still unlike almost anything I've seen then or now. It's effect on the industry ranges from inspiring hundreds of DIY filmmakers like Kevin Smith to single-handedly turning Austin into a viable production hub away from Hollywood.
Cultural implications aside (it was this film that sent the titular word into the broader lexicon), does it stand up as anything besides a snapshot of a budding generation of disillusioned youths? In a word, yes. Essentially, the film follows Austin residents as they walk and talk around the city of Austin over a 24 hour period. Characters appear on screen for roughly four to five minutes a piece and are then completely discarded for the next batch. As a result, the film develops a repetitive rhythm that will either hypnotize you or bore you to tears.
Personally, I was entranced. At any given moment, the film is only as interesting and engaging as the people it's currently showcasing, but on the whole, it's a remarkably structured and thought out film. Linklater himself kicks things off with a one-sided conversation about dreams that name-drops Tolstoy, Frank Zappa and "The Omega Man" within the first minute. The film bobs and weaves from there, mirroring its theme of cultural drift and aimless ennui, although it should certainly be noted that not all of the characters are slackers.
Some of them are writing books, some of them are making music, one has even left town to be a terrorist. In fact, everyone is "doing" something, although it's not clear how productive or proactive they are in doing it. It's hard to imagine the film being successful now, or maybe even ever, except for the exact time it came out when journalists and audiences were desperate to latch on to something that could help explain the grunge-fueled angst that was seeping into, and taking over, American culture.
It may be easy to dismiss as navel-gazing or a bunch of nobodies talking about nothing, but there's no doubt that Linklater has captured something here, and in a way entirely his own. His assured camera direction, from fluid Steadicam shots to a credit-card busting crane that seamlessly introduces us to the narrative-shifting structure, all belie the notion that he didn't know what he was doing.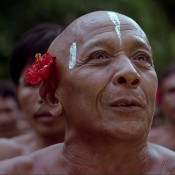 1992 – "Baraka" (Ron Fricke)
I never would have thought about it before this column, but "Slackers" and "Baraka" make interesting bedfellows, in that they are both narrative-free collages of life. "Baraka" just has a bit wider scope. I first saw it on a 70mm print at my film school and was immediately blown away. I tried to describe it to high school friends who had never heard of it and kept saying that if aliens landed and only had two hours to try and comprehend life on Earth, I would show them "Baraka." I recently saw it again, a 70mm print at the Egyptian, and was a little disappointed to find it not quite as Earth-shattering as I remembered, but there was still no denying its power.
If you don't know, "Baraka" is a dialogue-free series of images taken from around the world that sometimes seem to follow a thematic thread and sometimes don't. It's part travelogue, part visual essay, part widescreen porn and all engrossing. Not since the days of silent films has so much been invested in the storytelling power of the image. Michael Stearns's incredible score provides ample backup, but at the end of the day, "Baraka" lives or dies by its images. Luckily, they are some of the most beautiful ever captured on film.
They are amassed from over a year's worth of shooting in six different continents and are compiled into a whole by editors David Aubrey, Mark Magidson and Ron Fricke, who do a remarkable job of making the journey seem linear emotionally, if nothing else. Some beats hit a little too hard, such as the brief section on poverty or the subtle screams inserted into the soundtrack when looking at footage of Auschwitz, but for the most part, the film is an objective look at what makes up life all over the world.
I will add a footnote to this recommendation, which is that I once was at a friend's house who owned a copy of "Baraka" on DVD and I asked him to pop it in so we could watch a few minutes. I barely lasted a few seconds before realizing that unless you have an enormous flat screen, HD TV, then you should not bother with the movie at home. It's simply made to be seen as big and as loud as possible, preferably in the dark and with strangers, and thankfully not because it's explosions are so grand and loud. It's the film's ambition and scope that need to be seen wrapped around a giant screen to be appreciated.
If you get the opportunity, see it and marvel at how Fricke uses the medium to transport, illuminate, inspire and uplift.
Those are my picks. What do you guys think?
[Photo: Cinema of the World]
[Photo: MPI Home Video]