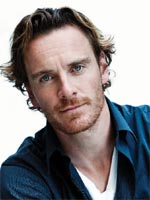 I'm lousy at keeping track of pre-production news, so if you'd asked me an hour ago what British artist-turned-filmmaker Steve McQueen was tackling for his sophomore feature, I'd have answered, "Oh, I know — that Fela Kuti biopic starring Chiwetel Ejiofor." And I'd have been wrong.
The more clued-up folks at The Playlist report that McQueen's next project, "Shame," begins shooting in January and will actually reteam him with the star of his vastly acclaimed debut "Hunger," Michael Fassbender. As you know, we love "Hunger" rather dearly here at InContention, so this is exciting news, made more interesting by the fact that it's McQueen's first venture into fictional narrative. Here's the selling blurb:
Brandon (Fassbender) is a 30-something man living in New York who is unable to manage his sex life. After his wayward younger sister moves into his apartment, Brandon's world spirals out of control… Shame is a compelling and timely examination of the nature of need, how we live our lives and the experiences that shape us.
Assuming the film is completed in time for a late-year release, meanwhile, Michael Fassbender looks set to be one of the most ubiquitous faces of 2011, starting with his romantic lead turn in Cary Fukunaga's "Jane Eyre" in March. (We just got a glimpse this week.) The 33 year-old Irishman will also be seen as Jung to Viggo Mortensen's Freud in David Cronenberg's "A Dangerous Method," as well as in Steven Soderbergh's actioner "Haywire." Add to that an appearance in Matthew Vaughn's "X-Men: First Class," and he's comfortably set to rebuild the momentum that stalled slightly this year with the twin disappointments of "Centurion" and "Jonah Hex."
Not bad going for a guy who joked he was "unemployed" in our interview earlier this year. A Best Supporting Actor nod in January for "Fish Tank" would help things along too, by the way. Just a suggestion.
[Photo: Venicemag.com]