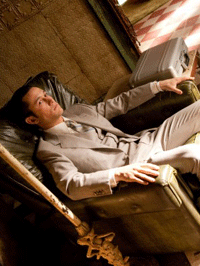 A reader comment got me thinking on box office and Oscar as the usual blockbuster and genre fare led the way in ticket sales this weekend.  It dawned on me that pickins might be extra slim when it comes to representing populist filmmaking in 2010's Best Picture crop.
Box office and finding room for ratings-friendly titles have long been assumed considerations in the decision to expand the Best Picture category to 10 nominations last year. One year after Christopher Nolan's "The Dark Knight" nearly reached "Titanic"-level numbers and was snubbed of a Best Picture nomination, there were suddenly five more spots to be filled, widening the net.
Academy members had seven films to choose from the $100 million-plus club in 2009 that had any legitimate excuse for being in the conversation. They were: "Avatar," "The Blind Side," "District 9," "The Hangover," "Inglourious Basterds," "Star Trek" and "Up." And some would consider "The Hangover" and "Star Trek" to be a stretch.  As such, they missed, and the other five made it.
The great irony of "Avatar" is that it didn't need extra padding; it would have cleared a five-slot line-up.  "Inglourious Basterds" was also largely considered a top fiver with the Academy, but the other three were great successes for box office power on the Oscar slate.
This year, it's possible that "Inception" and "Toy Story 3" are the only films in the generally accepted Best Picture conversation that will have at least nine digits in the bank by the time nominations are announced.  With that comes assumptions that a number of latter-year releases will come up shy of the mark, but, due respect to "TRON Legacy," there isn't another "Avatar" coming and there simply isn't enough time for any other contender to get there without being an unforeseen hit out of the box.
Of the films already in release, "The Social Network" could still limp to $100 million, but it would take some last-gasp legs.  And It's considered a given nominee, regardless.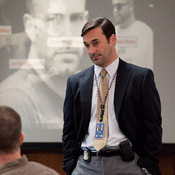 I've always maintained that "The Town" would have a great shot at a nomination if it took off at the box office. The film finally bowed out of the top 10 this week with an $89 million cume and will probably come up just short of $100 million once it runs its course.  But the film should be considered a popular success, and an upcoming DVD release will keep the coals stoked; it could still find its way to the line-up.
"Secretariat" has also needed box office help to maintain a case, and after a bleak opening weekend, it seems to be holding pretty well. But bringing in another $50 million is a tall order.  It would take some serious pushing to get this film to a nod and word is Disney has been tightening its belt.  (Though witness a campaign already up and running for billion-dollar grosser "Alice in Wonderland.")
Tyler Perry, meanwhile, has yet to break the $100 million ceiling, even when starting with better opening grosses than "For Colored Girls" saw this weekend.  The awards chatter died quickly on that one the more it screened, anyway (despite raves in curious corners).  I've yet to see it…and no one seemed to be in a rush to invite me.
Nothing else really fits.  But if I'm DreamWorks, I'm looking to this as an opportunity to beef up the "How to Train Your Dragon" Best Picture conversation.  Obviously box office is a uniform asset for animated contenders, but being a part of a shorter list is an even better asset.  If I'm Sony, and in the face of the perennial uphill battle for comedies, I'm chasing box office first with "How Do You Know" for the extra caché (and cash).  Ditto Fox and "Love & Other Drugs."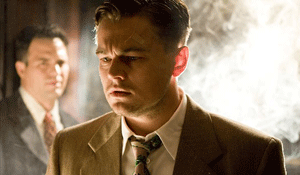 And though I don't think there's any second-guessing going on, if I'm Paramount, I'm understanding the value "Shutter Island" really has this season.
No one wants to force a square peg into a round hole, so I'm certainly open to the possibility of 2010 being an indie-heavy year.  I don't suffer from "slot"-itis like some, but it's fair to suggest that these considerations might be made, however subconsciously.  And if not, well, the 10-nominee schematic was only locked in through this year.  Would "only" two $100 million grossers send the signal that the beast can't be tamed?  Or would it be seen as a win for the Academy?  I admit to you I'm not entirely sure.
The Contenders section was updated throughout the weekend.  The predictions sidebar, meanwhile, reflects all updates.  As always, check out what Guy Lodge and Gerard Kennedy are predicting at their dedicated pages.
[Photos: Warner Bros. Picture, Paramount Pictures]