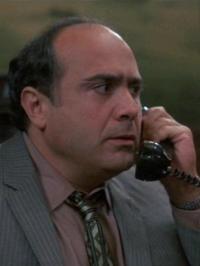 Catch up with the idea behind this series here.
So sorry for the hiatus with this column but I took a break last week to focus on the top 10 horror films list and am a day late this week because I was stuck shooting all day yesterday. I'm sure you've all been missing it intensely.
But where were we? Ah, the late-80's. A time when Hollywood fluff like "Moonstruck" and "Fatal Attraction" were up for Best Picture, but lost to, what else, a historical epic from an acclaimed director. Bernardo Bertolucci's, "The Last Emperor," swept the 1987 ceremony, winning nine Oscars from nine nominations, the largest haul since "West Side Story."
1988 belonged to "Rain Man," but is perhaps more notable for Kevin Kline's slapstick work in "A Fish Called Wanda" earning him a rare statue for a comedy. Every argument with an Oscar nerd since regarding comedic performances sees them bring it up as a precedent. Didn't help Jim Carrey, Eddie Murphy or Sacha Baron Cohen though.
The ceremony itself is infamous for an opening number that involved Snow White and Rob Lowe singing some awful duet. Why this particular number, in a vast sea of awful numbers throughout the course of Oscar history, has been singled out is beyond me. And probably beyond Rob Lowe as well.
But now it's my turn to do some singling out.
1987 – "Tin Men" (Barry Levinson)
One year before walking away with the top prizes at the Oscars, Barry Levinson delivered his best, and most underrated, work. I've had the misfortune of seeing 14 of the 20 theatrical releases put forth by Levinson and feel pretty confident in saying that he's a mediocre talent at best. Spectacularly awful films like "Sphere," "Disclosure" and "Toys" far outweigh the modest successes of "Rain Man" and "Wag the Dog." For my money, he only ever hit it out of the park once, with "Tin Men," and it's difficult to pinpoint exactly why.
Particularly when you look at the film in the context of Levinson's "Baltimore trilogy," of which it falls in the middle, between "Diner" and "Avalon," two more films I don't care much for. All three feature a sentimental tone and their characters are prone to stereotypes, so what's the difference? I would argue it's focus. "Diner" follows no less than six major characters, representing the different types of youth in 1950's Baltimore, while "Avalon" follows the lives of an entire family over several years. "Tin Men" focuses intensely on two men, both with the same occupation and character flaws, to the point where it shatters the initial stereotypes and finds some beautiful layers.
Danny DeVito and Richard Dreyfuss have never been better, straddling the line between the film's over-the-top comedy and gentle drama. Barbara Hershey adds immeasurable depth to a supporting role that could have easily just been a plot point between the two men rather than a character. Levinson gets the most out of these actors and the sometimes despicable situations they create for themselves by lingering on the pivotal decisions and showing the consequences, beautifully encapsulated by the following example.
DeVito discovers his wife has cheated on him and immediately comes home to throw all of her possessions out the second story window of their duplex, yelling, "I'm free!" Classic comedy stuff. The euphoria quickly reveals itself to be masked sadness by Levinson holding the shot just long enough after there's nothing left to throw to see DeVito's smile subtly fade away.
When Hershey shows up from her tryst, smiling broadly from her own taste of freedom and attention that the audience would fully believe she deserved, Levinson holds tight on her face as she sees her clothes on the lawn and realizes her secret is out. Few comedies have the guts to show the emotional impact that rash decisions can have for fear of ruining the momentum of the laughs. "Tin Men" embraces the connection between comedy and tragedy to enhance the impact of both.
It's so good, it even manages to overcome the anachronistic inclusion of Fine Young Cannibals songs and performances. I mean, that's incredible.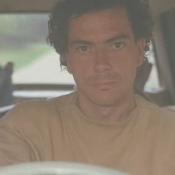 1988 – "The Vanishing" (George Sluizer)
I already touched on this film in last week's horror column, but it's good enough to revisit again here. The greatest horror films tap into universal fears or creating new fears out of the universal, whether it be swimming in "Jaws," taking a shower in "Psycho," or the quiet kid in class in "Carrie." On an even broader spectrum though, all of those examples have in common that they thrive on the fear of the unknown. No matter what you do, you never know when something horrible could happen to you.
What makes "The Vanishing" so incredible and intense is that it never tries to exploit the notion that something horrible could happen to its protagonist. Something potentially horrible happens to his girlfriend in the early stages of the film and we follow him through his efforts to find out just what it was, or wasn't. The psychological ordeal of not knowing is already the most horrible thing that could happen to him, so when the kidnapper shows up with a choice to either turn him in or learn the truth, it's not quite as easy a decision as you may think.
Gene Bervoets is tasked with some very difficult work, carrying the film. The catalog of emotions that he goes through slowly realizing his girlfriend has disappeared is beautifully played and his obsession is entirely believable throughout the rest of the film. Questionable decisions are made, but the audience is so firmly on his side that they become justifiable to us as well. He is matched by Bernard-Pierre Donnadieu, whose icy turn as the villain is as memorable as Anthony Hopkins in "Silence of the Lambs," with infinitely less overcooked bravado.
It would be criminal to speak too much about the plot or why it works so great. But horror fans should know that it's a talky film, with very little in the way of thrills or kills. Non-horror fans should know that you'll still be sleeping with your lights on for days. Because if there's one thing to take away from "The Vanishing," its that there is cruel, calculating evil in the world and it knows your weakness.
Those are my picks. What do you guys think?
[Photo: Film Fanatic]
[Photo: Criterion Collection]