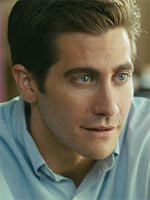 • This week's Off the Carpet column took a roll call of this year's Best Actor contenders.
• Meanwhile, we interviewed one of the strongest of those contenders, "127 Hours" star James Franco.
• With "The King's Speech," "Another Year" and "Made in Dagenham" all in the hunt, The Long Shot mused on Britain's back-and-forth relationship with the Oscars.
• In case you'd forgotten what day it is, Chad got into the Halloween spirit by counting down his ten favorite alternative horror movies.
• Kris expressed disappointment in Edward Zwick's "Love & Other Drugs," one of the few comedies seemingly in the awards hunt.
• In contrast, after catching up with fluffy teen comedy "Easy A," Guy argued for breakout star Emma Stone's place in the Best Actress race.
• Speaking of which, despite some initial eligibility doubts, the Halle Berry vehicle "Frankie and Alice" joined joined the field with news of a qualifying release.
• Christopher Nolan's latest instalment in the Batman franchise revealed a title, among other scraps of information.
• The London Film Festival drew to a close, with Russia's "How I Ended This Summer" beating a host of Oscar contenders to the top prize.
• Kris happily revisited Peter Weir's "The Way Back," the poster for which we were fortunate enough to exclusively unveil on the site.
• The film, by the way, also made inroads into Guy's updated Oscar predictions.
• Tech Support checked in again with the contenders in the Best Film Editing category.
• Banksy's "Exit Through the Gift Shop" was the highest-profile name in an interesting set of International Documentary Association award nominees.
• Finally, this week's episode of Oscar Talk expanded on many of the above topics, including "Love & Other Drugs" and the men's acting races, and others besides.