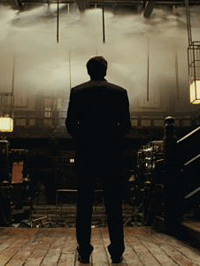 So important but so hard to notice. That's how I would describe the work of our best film editors – those cutting artists who blend and juxtapose frames together to make films coherent, establish a flow and also set the mood in a manner that suits the screenwriter's words and the director's vision.
The Academy Award for Best Film Editing is, more than any other category, very much tied to the Best Picture race. Despite a blip from 2005-2007, this category always has at least three – usually four, sometimes all five – of its nominees also nominated in the big category. Now that there are 10 nominees, however, one cannot help but wonder if we are ever going to again see a nominee here also not cited in Best Picture.
Apart from Best Picture contention, being a war film, action film or musical never hurts here. I must say, however, that since I last previewed this category in August, I continue to believe that the three titles I had leading the way then are still out in front.
Much has been made of David Fincher's "The Social Network." The film is a Best Picture frontrunner in the eyes of many and I'm not sure I'd disagree. There can be no doubt that its quick pacing and jumping between characters and, well, lawsuits was essential to its success. Kirk Baxter and Angus Wall have frequently worked with Fincher in the past. They earned their first nomination two years ago for "The Curious Case of Benjamin Button" and could very well return with a win this time around.
Fincher's last film lost in many categories two years ago, including this field, to Danny Boyle's "Slumdog Millionaire." Boyle is back in the hunt this year — this time along with editor Jon Harris — with "127 Hours." Coming out of Toronto, much praise was heaped upon James Franco's performance, obviously necessary to carrying the film. But much praise was also bestowed, unsurprisingly, on the pace – because the editing is so important in building a film concentrated on a character's lone struggle, to say nothing of the showy nature of some of the work on display here.
Another nominee from 2008 was Lee Smith for "The Dark Knight." He again collaborated with Christopher Nolan this year, in spectacular fashion, on "Inception." In August, I said he was leading the way. I still to a large extent believe that, and expect Harris, Smith and Baxter/Wall to end up battling for this award.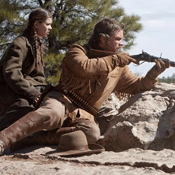 Smith is also in the running for Peter Weir's "The Way Back."He  received his first nomination for Weir's "Master and Commander: The Far Side of the World" in 2003 and Weir's films always capture the Academy's attention in some way.  If it catches on, Smith could very well end up a double nominee.
Returning to where I began discussing this category, leading Best Picture contenders always must be considered. In this regard, we cannot forget Tom Hooper's "The King's Speech." While this does not immediately jump to mind as an "editor's film," Tariq Anwar was nominated 11 years ago for "American Beauty" and could very well return if the film sweeps nominations like many are expecting.
One of the few "people" to have been nominated twice for an Oscar despite not existing is Roderick Jaynes, the pseudonym used by the Coen brothers when they edit their own films. This year, with "True Grit," they could very well find themselves in the Best Picture race again. Moreover, it is a western with action, and that certainly helps. Could Jaynes grab a third nomination? I'd say it's very possible.
I should note that boxing movies – from "Raging Bull" through "Cinderella Man" — tend to do better in this category than their editors or films do as a whole. Given the potential of David O. Russell's "The Fighter" in several major categories, Pamela Martin is a serious contender here. Russell has never been an Academy favorite but if any film of his could catch on, this seems to be it.
So far, I have mentioned leading Best Picture contenders, the ones I see as most likely to find a home here. Other leading contenders – such as "The Kids Are All Right" and "Toy Story 3" – seem to have editing that is too subtle to score a nomination. But now I'll turn to some films I feel are quite unlikely to find a home in Best Picture, but could nonetheless score here.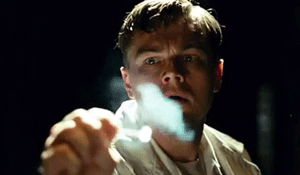 First is Andrew Weisblum for "Black Swan." The more I hear about this film, the more I think it will be such a strange event. But suspense – as well as dance sequences – will be pivotal in the film's success. This combination of musical scenes and type of mood is the sort this branch tends to embrace. So if people like the film, and the branch looks outside Best Picture frontrunners, Weisblum might just show up among the nominees.
On the pure action/fantasy front, "TRON Legacy" poses a fantastic opportunity for James Haygood. I haven't the foggiest about what to make of this film's Oscar potential. But I firmly believe it is a likely nominee for, at the very least, Best Sound Editing and Best Visual Effects (likely Best Sound Mixing as well). In light of that, it would be foolish not to also consider the potential of an exciting action film here.
I'll end by mentioning one of the greats in the history of editing.  Thelma Schoonmaker has become a legend by editing the films of Martin Scorsese, winning the Oscar for "Raging Bull," "The Aviator" and "The Departed." "Shutter Island" was hardly their most memorable effort. But I have an inclination it'll get a good push in the crafts categories and for all its faults, its primary virtue was its ability to build suspense. Plus…it's Thelma Schoonmaker we're talking about here.
At the end of the day, I continue to believe that Harris, Smith and Baxter/Wall will all be nominated, likely being joined by two of Jaynes, Smith (again), Martin and Anwar. We'll, of course, have to wait and see.  Speaking of which, next week I'll once again try to handicap the ultimate "wait and see" category: Best Makeup.
[Photos: Warner Bros. Pictures, Paramount Pictures]