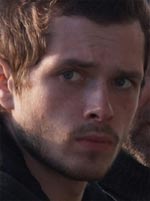 "We chose our winner last night," London Film Festival jury president Patricia Clarkson told me yesterday, an evasive  smile on our face, as we eased into our lunchtime interview. (More on that in a few days.) "I'm very pleased with it — it's a wonderful film."
Naturally, my fellow lunch guest, Daily Telegraph critic Tim Robey, and I tried to tease some clues out of the estimable character actress, but she wasn't budging. She was, however, keen to know which of the shortlisted films we had seen. When Tim declared Alexei Popogrebsky's two-hander character drama "How I Ended This Summer" his favourite film of the festival,  Clarkson's eyes glazed over ever so slightly. "Oh, the Russian film?" she said unenthusiastically.
Well, Clarkson really is quite the actress. For as it turns out, "the Russian film" she so slyly shrugged off at lunch is the very one that she — together with jurors Sandy Powell, John Hillcoat, Shekhar Kapur and Gabriel Byrne — had already voted the winner of the fest's Best Film trophy, following in the footsteps of last year's champ "A Prophet," and beating such heavyweight competition as "Black Swan," "Another Year," "The King's Speech" and "Uncle Boonmee Who Can Recall His Past Lives." The choice was unveiled at tonight's festival closing ceremony.
I am led to believe by multiple critics that Team Clarkson have chosen wisely, though annoyingly, they've also picked the one film on the 11-title shortlist that I haven't seen. Back in February, I managed to miss "How I Ended This Summer" at the Berlinale — where it took two major awards — and was determined not to do so again. However, word had evidently spread about the film to the extent that Monday's screening was booked out, with pleading press members denied access. A repeat showing has been scheduled for tomorrow; hopefully, it'll be third time lucky.
I have, however, seen the film that Clarkson's jury singled out for special commendation. I'll write more about "Archipelago," a bitterly funny, near-brilliant family drama from British writer-director Joanna Hogg, in my festival wrap-up piece, but for now, I'm thrilled to see it get some recognition.
Another female British filmmaker, Clio Barnard, picked up a pair of the festival's differently juried awards: her freshman feature, hybrid docudrama "The Arbor," took both the Sutherland Trophy for debut filmmakers and the Best British Newcomer award. I'm not as enamored of the film as many local critics: in examining the tragic life and legacy of working-class playwright Andrea Dunbar, Barnard uses lipsynching actors to enact real-life recorded testimonies, and the effect is alternately eerie and gimmicky. Still, the Sutherland Trophy claims to stand for originality of vision, and the film is a bold aesthetic gamble.
I was rather more impressed by the film the Sutherland jury accorded an honorable mention: Michael Rowe's "Leap Year," an explicit, painstakingly observed portrait of an ordinary life crumbling between four apartment walls, that  took Camera d'Or honors at Cannes earlier this year. (Confuse it with the identically-titled Amy Adams romcom from earlier this year at your peril.)
Full list of winners below. Tomorrow the LFF closes out proceedings with the European premiere of Danny Boyle's "127 Hours," and I'll round up my favourite finds of the festival.
Best Film: "How I Ended This Summer," Alexei Popogrebsky
Special Commendation: "Archipelago," Joanna Hogg
Sutherland Award: "The Arbor," Clio Barnard
Special Commendation: "Leap Year," Michael Rowe; "Don't Be Afraid, Bi!," Phan Dang Di
Best British Newcomer: "The Arbor," Clio Barnard
Grierson Award (Best Documentary): "Armadillo" Janus Metz
BFI Fellowship: Danny Boyle
[Photo: New Wave Films]