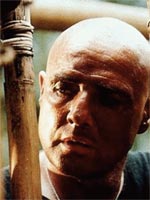 Ah, lists. The gift that keeps giving — particularly in the world of film blogging, where they provide snappy short-form content, invite numerous comments and generate multiple hits when spread across a zillion pages.
Last year's flood of end-of-decade countdowns surely satisfied even the most ardent list fanatic for a good few months, but with no such milestone to mark this year, The Guardian has returned to an old chestnut: the greatest films of all time.
The gimmick they've used for the project (the results of which have been unfolding on their website over the past week) is to subdivide the larger collective according to genre: the 25 best comedies, romances, action films, and so on. As if any all-time best isn't prone to enough criticism, this doubles the opportunities for debate: now we can kvetch not only about the films that made the cut (or didn't), but whether they've even been categorized correctly.
Cue the questions. Is Michael Haneke's "Caché" really a crime film? Is it missing the point of "Lost in Translation" to define it as a romance? Most curious of all is their rather vaguely titled "arthouse and drama" top 25, a catch-all category that somehow winds up ranking "The White Ribbon" (#9) higher than a little film called "The Godfather" and its sequel (jointly at #15). Such lists are always vulnerable to "why X and not Y"-type  question, but seriously… what happened there?
Some of the surprises, at least, are pleasant ones: any project that shines a light on Victor Erice's "The Spirit of the Beehive" (a high entry on a certain all-time greatest list of my own) has at least some of my approval, and cheers for a reasonably imaginative "greatest romance" list that finds room for "Harold and Maude" alongside "When Harry Met Sally."
Still, it's a silly bit of fun if taken as such — you peruse all the Guardian's lists and writeups here. Thus far, the list-toppers are "2001: A Space Odyssey" (sci-fi/fantasy), "Andrei Rublev" (drama/arthouse), "Apocalypse Now" (action/war), "Annie Hall" (comedy), "Chinatown" (crime) and "Brief Encounter" (romance).