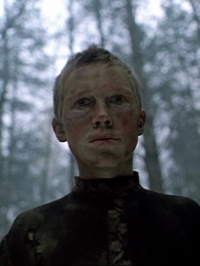 Catch up with the idea behind this series here.
1985 saw "Out of Africa" win the top prize in another instance where I've only seen one of the Best Picture nominees. I don't know what it is about this period, but hardly any of the films jump out as necessary viewing when looking back on what to catch up on. I've been meaning to see "The Color Purple" for a while, but also, don't really care.
Spielberg's drama came into the ceremony with 11 nominations and went home with a goose egg, tying an Oscar record. Spielberg himself didn't get a directing nod, Akira Kurosawa jumping in instead for "Ran." Fans of ladies daytime TV would be happy to see two of their favorites, Oprah and Whoopi Goldberg, were both nominated this year.
Oliver Stone's "Platoon" earned top honors in 1986, competing against a number of films made outside of the Hollywood studio system. One of them, "Children of a Lesser God," was the first Best Picture nominee ever directed by a woman. It's also the first and only time an Oscar winner couldn't attend because they were busy filming "Jaws: The Revenge" (cough, Michael Caine).
Finally, the winner of Best Documentary Short was a montage called "Precious Images" that may as well have been made by the Academy. It's the first piece of film they show every new student at my film school and used to joke that if you could name every film in it, you could get free tuition. Check it out here, movie nerds!
1985 – "Come and See" (Elem Klimov)
Thirteen years before everyone took sides on the "Saving Private Ryan" or "The Thin Red Line" debate, Elem Klimov made a film that perfectly combines the strengths of both and surely served as a major inspiration on Terrence Malick for the latter. Equally punishing and poetic, the film follows one fifteen year old boy as he volunteers to fight for the Russian army in World War II. His encounters lead to his inevitable loss of innocence.
Aleksey Kravchenko plays the main character, Florya, and his boyish (almost cherubic) face is the perfect canvas for Klimev to paint his message on. It's a monumental task to put on a young actor, but his face carries the film for long stretches of dialogue free action and comparing a similar close up frame from the beginning of the frame to the end would reveal a remarkable transformation. Some of it can be chalked up to the Kuleshov Effect, but it's powerful nonetheless. The fact that he had no previous screen credits is equally remarkable.
War films are a dime a dozen and I've often heard that every war film is by nature an anti-war film. Roger Ebert's review of this film maintains that he's heard the opposite- "You can't make an effective anti-war film because war by its nature is exciting, and the end of the film belongs to the survivors." Florya survives to the end of the movie, but only physically, much in the same way that an audience is physically around when the credits roll, but psychologically shaken forever.
The aforementioned lead performance, as well as Klimov's extensive knowledge and manipulation of the tools of filmmaking are marvels to behold. One scene can feature a gorgeous long, tracking shot through the woods with children playing and another can feature kinetic cutting and horrific violence. Sound design elements can take over one scene, while Oleg Yanchenko's hypnotic score can dominate another. Throughout it all, you never feel like Klimov is experimenting to find the right idea, but that he's perfectly executing meticulous plans.
He punctuates each sequence of brutality with enough magic and lyricism that despair never completely extinguishes hope and beauty. Right down to a famous cross-cutting sequence towards the end that parallels Florya's irremediable rage with the rise of Hitler. The final, still image from that moment is manipulative to be sure, but also a sucker punch to the gut, reminding us how everyone starts out completely innocent in this world.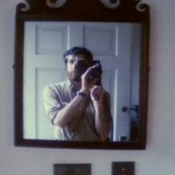 1986 – "Sherman's March: A Mediation to the Possibility of Romantic Love in the South During an Era of Nuclear Weapons Proliferation" (Ross McElwee)
I got to a point recently where I started to hate documentaries. Probably around the time of "Fahrenheit 9/11." It seemed like every single one coming out followed the same checklist. Hot button topic, famous person or first person narration, animated graphics, time lapse shots of a city, and countless talking heads. Around the same time, I started watching the Direct Cinema output of the Maysles brothers and DA Pennebaker, which blew my mind and seemed to point to how things should be done. The root word is "document" and the less intrusion of the filmmaker, the better. But then I saw "Sherman's March" and my mind was blown again.
Ross McElwee sets out to make a documentary retracing the steps of General William Tecumseh Sherman during his famous Civil War "March to the Sea," but winds up getting distracted by women, his family life, his insecurities and more women. This documentary is nothing BUT filmmaker intrusion, but in a way that's endlessly endearing and fascinating. And I've said it before but I'll say it again, the best way to be universal is to be specific and McElwee's intense focus on his own family and life speaks volumes about life in the South in the 1980's, as the film's subtitle admits.
I suppose the downside to this type of personal innovation in filmmaking is the idea that every idiot deserves to tell their own story. To that end, it's a credit to McElwee's skills as a storyteller that a two hour and 35 minute documentary on his personal life is so brilliantly structured and breezily paced. Part research paper, part autobiography, part archeological time capsule of the moment, it's a deft balancing act to keep afloat and he does it perfectly. A colorful cast of "characters" enter and leave the story as they do his life, all the while he films and films, capturing gems such as one woman without irony exclaiming, "I really get turned on about the Civil War. And I know it's been a hundred years, and I still don't think we were wrong. Only in that slavery should not be enforced. It should be a right. If you want to be a slave, be a slave. If you don't, fine."
One fantastic scene features McElwee's friend setting him up on a date with one of her friends and when the friend arrives, she begs him to put down the camera and give the date his full attention. "Could you turn it off? This is important. This is not art, this is life!" For McElwee, the two are one and the same, and while essentially a glorified home movie, "Sherman's March" has infinitely more to say about life, love, family, loss, and yes, General William Tecumseh Sherman, than hundreds of other, more focused films combined.
Those are my picks. What do you guys think?
[Photo: Existentialism is a Film]
[Photo: Documentary Starts Here]