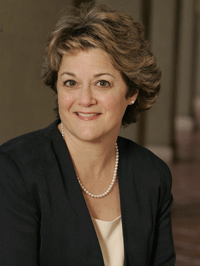 Growing up in Atlanta, Georgia, Bonnie Arnold was a product of the Watergate generation of journalists, fired up by the state of current political affairs. She sought her undergraduate degree at the University of Georgia and soon took off to grad school at Boston University, where some dabbling in broadcasting was enough to light a fire of passion for the film business.
"I got an internship at WGBH and started to get a little taste of what was going on and what other jobs might be available," she says over lunch on the DreamWorks campus (as they call the Google-esque environment, with its health initiatives, yoga classes and mind-settling landscaping) in Glendale, California. That job led her back to a job in Atlanta with a television station and producer David Picker, who was working on the first season of "American Playhouse." As soon as she set foot on location, Arnold knew this business was for her.
"The minute I saw what went on behind the scenes of a film production, any menial job on that set was exciting to me," she says. "Now it seems there are film commissions in every city in every state in the country. At that time there just weren't. But Atlanta being a major airport, and Burt Reynolds bringing a lot of work there, Georgia's a big state with mountains and the beach, there were a lot of advantages. I felt like I could be a bigger fish in a smaller pond."
Soon enough Picker was called up to take on the role of president and COO of Columbia Pictures. He encouraged Arnold to come to Los Angeles if a career as a film producer was what she wanted, so, in her words, she "picked up stakes" in 1987 and headed west.
Arnold is a real southern firecracker, tireless in her exchanges. You might get a word in but mostly you're just listening to unbridled passion as she speaks a mile a minute.
That passion has served her well in a career that eventually led to animation production, which she says has been even more satisfying than her live action work. A lot of that might be attributed to one of her earliest, favorite films: Disney's "Cinderella," and how she was able to relive some of the animated classics through her daughter (now 16) as she grew up.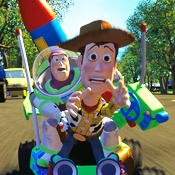 "It was sort of a second generation thing," she says. "I watch how these movies affected her growing up and I sort of relive a little bit vicariously through her. I saw her enjoy 'Cinderella,' 'Sleeping Beauty,' 'Dumbo.' What I really enjoy is going into theaters and just watching kids and families enjoy the heck out of them. I'm still interested in live action, but there's something about animation that gives me huge fulfillment."
Her first taste came in the early 1990s when she was hired by Disney as a producer on Pixar's "Toy Story." Because the studio was financing the film, a producer was required from that side of things to oversee the money.
"When I got there it was such a small group that everyone did a little bit of everything," she says. "So that was fantastic."
About a year before the film hit theaters, Jeffrey Katzenberg left Disney to go form DreamWorks with David Geffen and Steven Spielberg. He later rang Arnold up and asked her to come on board. At the same time, John Lasseter asked her if she would be interested in staying at Pixar, while Disney offered her work back in Los Angeles, so it must have been a tough decision with the three titans of animation tugging her every which way.
But for Arnold, more of an independent producer than a permanent fixture of an organization (though she is very happy and loyal to DreamWorks these days), it's always about the next film. And while "The Road to El Dorado" was an intriguing project at DreamWorks, and the films in development at Pixar (which did not yet include the sequel to "Toy Story") were interesting, she really had a passion for a new take on an old classic being developed at Disney.
"I was such a fan of Tarzan growing up," she says. "I met the directors and I really liked them and felt like there was a potential for a great partnership there. And to be honest the other element was Phil Collins, who was doing the music."
And so off she went to embark on three or four years of development and production on 1999's "Tarzan." After the film released, she briefly took on a consulting position with Joe Roth, who was considering an animation element for Revolution Studios. Soon enough, Katzenberg came courting again. And this time he had a project Arnold was interested in: 2006's "Over the Hedge." And before long, "How to Train Your Dragon" finally entered her life.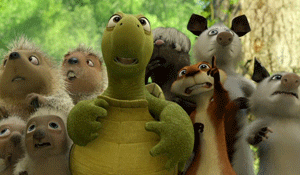 "I was working on 'Over the Hedge' and DreamWorks was a little bit smaller then," she says.  "We had some projects being shared and that's how I was turned onto the first book by Cressida Cowell and I loved it. We encouraged Jeffrey to get the rights, but it was a bit of a challenge because it has a teenage as a protagonist, which, to be honest, we thought had kind of been Disney's purvey and his films were a little bit different but a lot of us loved the books so much. When 'Over the Hedge' was still being finished I bumped into Jeffrey and he asked me what I wanted to do next. I couldn't think about it then, but he said, 'If you had your choice, what would it be?' And I told him I just loved 'How to Train Your Dragon' and would love to work on it. I wouldn't be done with 'Over the Hedge' for eight or nine months but he said, 'Don't worry, we'll wait for you.'"
Arnold says she just fell in love with the storytelling of the tale, but more and more she keeps coming back to the main character, Hiccup, and "how his greatest deficits become his greatest assets. I realized that Hiccup was kind of a leader of the future. He was seen as sort of a misfit, but to be honest, he was the most forward thinker of the village. It's like the village had to change to go where Hiccup had to go," she says.
She also felt like live action couldn't really take you on a journey like this, which is key for her in all her work. But within animation the opportunity exists to drastically impact the look of the film through the manifested lighting of the imagery and, though the elements are caricaturized to some extent, make them feel like an authentic world.
When looking through some sample imagery in order to decide upon a look for the film, two features kept popping up: Andrew Dominik's "The Assassination of Jesse James by the Coward Robert Ford" and M. Night Shyamalan's "The Village." The common denominator on those two films: cinematographer Roger Deakins.
Deakins had served as a visual consultant on Pixar's "WALL-E" in the early, Earth-set stages of the film, but Arnold and company brought the eight-time Oscar nominee on to "How to Train Your Dragon" to advise on the entire production.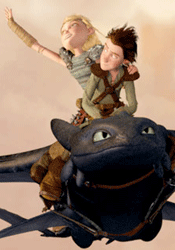 "There were a lot of village exteriors and there was also a lot of natural light in those films," she says. "In animation, because you can, it's just like let's light everything. And Roger's philosophy was you don't have to light everything. Let the blacks go black in certain places. It wasn't that we were going for realism but we were trying to make this world believable and it was so inspiring for our crew. Everyone wanted to come to the Roger Deakins master class. It was a great collaboration."
Being that Deakins is a very meticulous craftsman, Arnold says he's very interested in how one can control every element of the animation process. As such, the cinematographer may work on a number of DreamWorks' future projects and will be definitely be involved with the recently announced "How to Train Your Dragon" sequel.
In fact, the sequel is the only thing on Arnold's plate right now and she says she finds that refreshing.
"I think what a lot of people don't understand with animation is that there is a lot to do over a three or four year period," she says. "So I like giving it my focus. We hope to bring back a lot of our original crew. I have some passion projects in live action that sometimes have to go on the back burner, but those are tough and it has to be the exact right dynamic. But this is my baby."
(It's worth noting one of those passion projects, Michael Hoffman's "The Last Station," found its way to screens last year.)
Finally, given that "How to Train Your Dragon" and "Toy Story 3" are at the top of this year's race for Best Animated Feature Film, it's interesting to see how Arnold's career is coming full circle in that way. One couldn't leave an interview with her without asking what she thinks about the trajectory the franchise took.
"I'm partial to 'Toy Story' because I was a part of it and it'll always be my favorite," she says. "But I have to say I think Pixar has done a really incredible job. 'Toy Story 2' was fantastic, tons of fun, and to think that there's been 10 years between 'Toy Story 2' and 'Toy Story 3,' to have it still feel like the original when the technology has gone so far, that says a lot for their capability. And the storytelling, it's still Buzz and Woody. They could be reading the phone book and I would still enjoy watching it. It's still a great buddy movie and I think they've done a great job on it. It's a really good trilogy."
Perhaps "How to Train Your Dragon" will become the franchise heir apparent to "Shrek" at DreamWorks and strike up similar passion for a new generation over the course of the next decade.
[Photos: Chasen PR, Walt Disney Pictures, DreamWorks Animation]