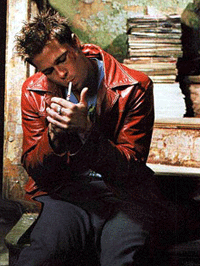 With "The Social Network" hitting theaters this weekend, audiences are reminded once again of director David Fincher's skill and vision as a craftsman. The eight films he has assembled throughout an 18-year career in feature filmmaking have been dazzling showcases for below-the-line talent.
As you know, we make an effort to keep the spotlight on these elements of the filmmaking process. Art direction, cinematography, costume design, film editing, makeup, music, sound and visual effects are all key ingredients, and Fincher has always been a director consumed by their implementation in his work.
The seeds of this, of course, were planted early on in his commercial and music video career. They seemed to reach a full apex two years ago with the period and effects detail of "The Curious Case of Benjamin Button" (racking up eight of the 11 total nominations Fincher's films have amassed in these arenas), but each film in his portfolio sports below-the-line creativity and artistry worth singling out.
So it seemed to me a great opportunity to dedicate an installment of The Lists to the best craft elements of Fincher's filmography to date. Let's dive in…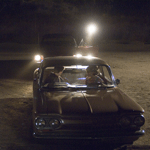 10. The cinematography of "Zodiac" (Harris Savides, 2007)
Fincher's understated, masterful exploration of the havoc wreaked by a notorious Bay Area serial murderer in "Zodiac" was, as usual, packed with quality crafts flourishes. Most attractive, however, was his collaboration with cinematographer Harris Savides (their second). The photography on all of Fincher's films has a glossy sheen that's become a trademark, whatever the lenser. But in this case, Savides was able to play with the ominous overtones of the narrative visually, capturing a strikingly gorgeous mise-en-scène and yet one still informed by the director's penchant for dark and gritty subject matter.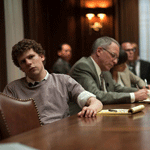 9. The film editing of "The Social Network" (Kirk Baxter, Angus Wall, 2010)
The director's latest film shows up just once on the list but that's more a reflection of the wealth of choices than a dearth of quality below the line on "The Social Network." Most fetching, probably, is the construction of the film by editors Kirk Baxter and Angus Wall. Despite forgoing a traditional three-act paradigm, the editing effortlessly mingles various events in time. Much of that is owed to a wonderfully visual screenplay by Aaron Sorkin, of course, but the cutters also integrate the film's impressive CGI elements (which feature Armie Hammer portraying twin brothers) with ease.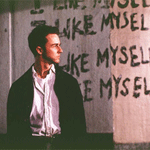 8. The art direction of "Fight Club" (Alex McDowell et al., 1999)
Clocking in with three entries, Fincher's Chuck Palahniuk adaptation "Fight Club" is the dominant film on the list. And also sporting three entries, art direction has consistently proved to be a vital element of Fincher's portfolio. The environments he captures have a tangible atmosphere and character unto themselves, and this 1999 lightning bolt of a film was no different. Whether it's the thematically potent concerns of our main character's home decor, the crisply assembled yet dreary and depressing world of corporate America or the grimy floors of a tavern basement, the design on this film is impeccable and unsung.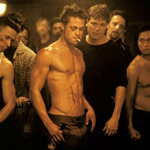 7. The sound mixing of "Fight Club" (Michael Semanick et al., 1999)
The only Oscar nomination "Fight Club" managed 10 years ago was for the fist punching, bone crunching and floor smacking chaos Ren Klyce and his sound editor colleagues had to cook up for the mix. But it wasn't just the fight scene elements that made the sound effects stand out, it was the overall sonic identity the film managed to develop. That is owed in no small part to the ultimate mix of these elements, so rather than spring for the Oscar nominee here I thought it better to spotlight the work Michael Semanick and his team put into integrating it all with a separate element which will show up further down the list.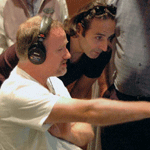 6. The original score of "The Curious Case of Benjamin Button" (Alexandre Desplat, 2008)
Fincher's 2008 epic "The Curious Case of Benjamin Button" was a below-the-line dazzler. It didn't get to 13 nominations without impressing each and every branch of the Academy, and one of the truly unique elements was a delicate, beautiful score from the always-working Alexandre Desplat. What was intriguing about the compositions was that Desplat employed musical palindromes for his themes, pieces that could play backwards as well as forward. It was a fascinatingly literal reflection of the narrative.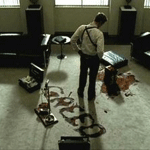 5. The art direction of "Se7en" (Arthur Max et al., 1995)
Moving back to design, Fincher's 1995 coming out party "Se7en" (three years removed from his directorial debut but nevertheless the film which announced a hot young talent) is an art direction showcase. Interestingly, only the film editing was nominated by the Academy (not the two elements I've chosen).  But the design in particular should have been there as each sector of a nameless metropolis is unique yet consistently of a piece with the narrative's ominous, bleak and disturbing overtones. Every crime scene was its own hub of psychological torment and forensic detail. I can never shake the imagery.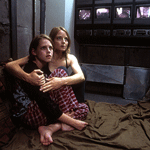 4. The art direction of "Panic Room" (Arthur Max et al., 2002)
One of Fincher's lesser achievements, in this viewer's opinion, was the 2002 thriller "Panic Room." But despite narrative misgivings, I have to commend the design of the film, which went a long way toward creating an atmosphere and thematic texture to the piece. The setting almost becomes a character unto itself in David Koepp's original screenplay, so it was imperative that Fincher regular Arthur Max and the art department execute the design to a certain standard. Of course it always helps when top notch cinematography captures your work well, and who could argue with Conrad Hall and Dariusz Khondji?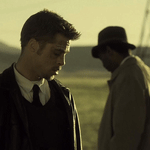 3. The cinematography of "Se7en" (Dariusz Kondji, 1995)
Speaking of Dariusz Khondji, one would be remiss to exclude him and his contribution to the look of "Se7en" from a list like this. Every time I watch the film I'm rather dazzled by its blend of purposeful framing, fluid camera movement and, as always, balance of aesthetic beauty and harrowing imagery. No film in Fincher's portfolio looks quite it, but it nevertheless feels of a piece with his work. Richard Francis-Bruce's Oscar-nominated film editing lends a helping hand here because it's a masterfully constructed film that never sacrifices Khondji's work. The two elements are a wonderful tandem.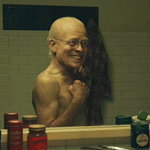 2. The visual effects of "The Curious Case of Benjamin Button" (Eric Barba et al., 2008)
The revolutionary effects on "The Curious Case of Benjamin Button" were a glorious return to form for the wizards at Digital Domain. Eric Barba and his team didn't quite know the formula for success early on, but sometimes a hail mary pays off, and it did so in spades here. Moreover, the effects blend wonderfully with makeup work from Greg Cannom and his crew, making for a top-notch technical effort and some of the best CGI in years. The film handily walked away with an Oscar in this category and I think few would begrudge them that.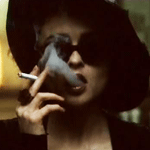 1. The original score of "Fight Club" (The Dust Brothers, 1999)
But if I were to select one below-the-line element on a David Fincher film that stands out above all else, I would have to look to the bass thumping, jazzy-swinging, electronica stylings of The Dust Brothers and their original score for "Fight Club." First and foremost, it stands perfectly well on its own as a qualified piece of music regardless of how it's used in the film. But it nevertheless gives the film a distinctive identity unto itself, in some ways lifting it above the director's other work (it may be his best film). Maybe it's nostalgia (the soundtrack was a fixture in my vehicle CD player as a freshman in college back in 1999), but I'll wager it's one of the most underrated film scores of the decade and a truly exceptional contribution to Fincher's work.
There we have it. No offense to "Alien³" and "The Game." I just couldn't find any room for them. What say you? Rattle off your picks for the best of Fincher's below-the-line in the comments section, uh, below.