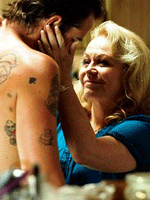 Fans of David Michod's "Animal Kingdom" have been holding out hope for a campaign and maybe even a potential underdog nomination for Jacki Weaver, whose supporting performance in the film has been one of the high marks of the year thus far.  And given how thin that field continues to appear, it's worth it to go all out.
Sony Classics is certainly aware of this.  And the studio is frequently out of the gate early with screeners for its contenders (which really did "Frozen River" a lot of good a few years back).  Today a mailer arrived with screeners of Michod's film and Rodrigo García's "Mother and Child," but most interesting was the accompanying garment.
That's right, Jacki Weaver has her very own, mommy dearest-like T-shirt.  Simple, but indicative of a real affinity for the performance and clearly a starting gun for the actress's awards campaign.  AMPAS members received both screeners today but, of course, not the shirt.  Check out a quick iPhone snap shot after the jump.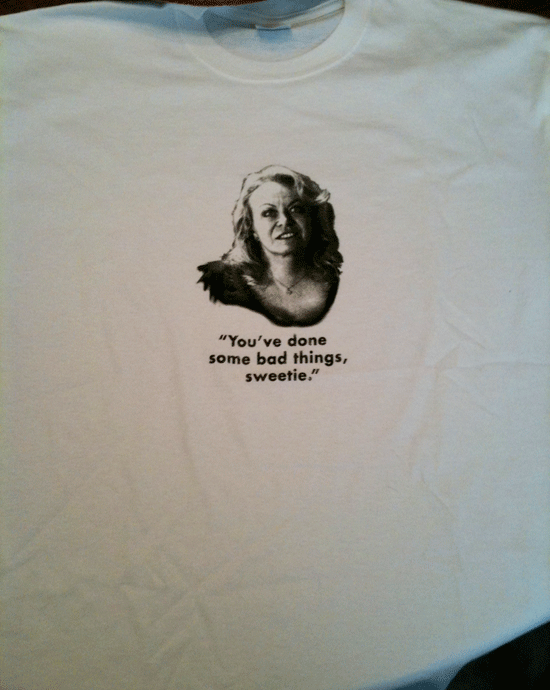 [Photo: Sony Pictures Classics]