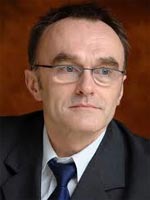 The 2010 London Film Festival only kicks off in two weeks' time, but with press screenings having started on Monday, I'm already feeling the festival spirit. (Those of you who follow my Twitter feed may have noticed some 140-character reviews trickling through.)
Without a major world premiere like "Frost/Nixon" or "Fantastic Mr. Fox" in this year's lineup, the LFF looks to be a more local affair than recent editions, but they're still luring in big-name visitors — some of them with the promise of more awards hardware.
Today, LFF organizers revealed the 11-film shortlist for the festival's second annual Best Film award, which will be determined by the eminently classy jury of president Patricia Clarkson, Sandy Powell, Gabriel Byrne and Shekhar Kapur. (Should be a cushier judging assignment for Kapur than his Cannes juror stint earlier this year.)
Given what a small proportion of the festival programme the shortlist represents — and how many of the selections hardly need the extra attention — the award could be seen as something of a sop, but it's an interesting lineup anyway. Last year's inaugural award was deserved taken by "A Prophet," so Clarkson and company have standards to uphold. The nominees are:
"Another Year," Mike Leigh
"Archipelago," Joanna Hogg
"Black Swan," Darren Aronofsky
"How I Ended This Summer," Alexei Popogrebsky
"The King's Speech," Tom Hooper
"Meek's Cutoff," Kelly Reichardt
"Never Let Me Go," Mark Romanek
"Of Gods and Men," Xavier Beauvois
"127 Hours," Danny Boyle
"The Sleeping Beauty," Catherine Breillat
"Uncle Boonmee Who Can Recall His Past Lives," Apichatpong Weerasethakul
While some of these titles were to be expected, the selection panel has also taken a few pleasing leaps. I'm delighted to see Joanna Hogg up there with the big boys (and girls) — her brilliant but under-seen 2007 debut "Unrelated" suggested a major Britfilm voice in the making, and her follow-up is one of my most anticipated films of the festival. Also surprising is the inclusion of Breillat: "The Sleeping Beauty" was widely deemed a disappointment at Venice and Toronto, though I was more keen than most.
Having seen half the shortlist at this point, I'd love to see Reichardt take this one; I'm interested to see whether anything can displace her latest in my affections over the next month.
Moving on, it has also been announced that Danny Boyle, whose "127 Hours" will close out proceedings, will receive the BFI Fellowship at the fest. The award is the highest honor given by the British Film Institute; the rather elite list of previous honorees includes such names as Kurosawa, Scorsese, Eastwood and Antonioni. (Last year's receipients were John Hurt and Souleymane Cissé.)
Boyle's sweet, understandably humbled statement:
A significant helping of humility is called for in the face of this honor and that is not difficult considering those awarded it before. I am shocked, flattered and delighted to receive the Fellowship on behalf of everyone who as helped me make the films, the successful ones and the not-so-successful ones, and on behalf of all runts in every litter.
Finally, the full rundown of shortlists and juries for the festival's other prizes — the Sutherland Trophy, Best British Newcomer and the Grierson Documentary Award — can be found at the BFI website here.
[Photo: Buzzine.com]