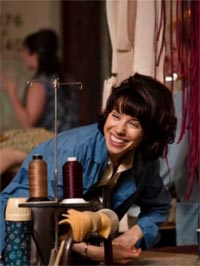 "You're the Oscar guys, aren't you?" asked the spike-heeled PR officer upon eyeing the press badge dangling from my neck, her voice exuding the steely sweetness they teach you on the first day of public relations boot camp. It was midway through the Venice Film Festival and I was too beat — or my mouth just too full of complimentary cheese — to rephrase her blunt description. I nodded in reply: yes, I am indeed "the Oscar guys." One of them, at any rate.
"Thought so," she said, eyes darting across the room, perhaps in search of my chart-brandishing entourage. "Not much for you here, is there?"
On the one hand, I could hardly argue, not least since we'd both just emerged from a film — Chilean auteur Pablo Larrain's brilliant nightmare of a black comedy "Post Mortem" — that stands as much chance of securing an invitation to the Kodak Theater as Kim Kardashian does to the Kennedy Center Honors.
Five days into the festival, and the only film screened that belonged in the Oscar conversation (following the critical belly-flop of Julian Schnabel's "Miral," at least) was high-gloss opener "Black Swan," and even that was generating "too cool for the Academy" conclusions. Oscar-watching at European festivals, even blogger-inundated Cannes, is a pretty spotty sport compared to the FYC frenzy of Telluride and Toronto.
Except I wasn't there to Oscar-watch; I was there to see movies. And in that regard, there was as much for me there, or indeed at Toronto, as there was for anybody who really loves cinema, smooshed into a kind of happily haphazard sundae where Ben Affleck shares space with Abdellatif Kechiche. The autumn festivals may be seen as the semi-official kickoff to awards season, but what they really do is remind folks that awards contenders make up a paltry percentage of global cinema that's worth a damn.
Folks that are there, anyway. For while this vast film picnic is being spread out at the festivals, the blogosphere and the traditional entertainment media are doing their best to pack it back up again, zeroing in on the small handful of high-buzz or big-name titles with that O-word glow. The Golden Lion victory of Sofia Coppola's "Somewhere" on the Lido was surprising for several reasons, but the fact that it beat "Black Swan" really was not among them; still, from the number of "Aronofsky and Portman lose" headlines in response to the news, a passive observer could be forgiven for thinking there were only two films in competition.
One week later, as Toronto closed by giving pre-anointed Oscar heavyweight "The King's Speech" its first gong of the season, I was struck by a comment from a reader following our listing of the fest's remaining prizewinners. "What the hell are all those other films?" he asked, and whether it was written in a tone innocent or flip, it did point up how selective the festival publicity game is.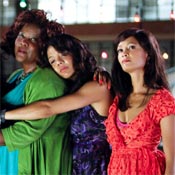 Real awards buzz — the kind that lasts longer than the canapés served at the film's after-party — is reserved only for the chosen few, and it's not always born of critical, or even audience, affection. (Remember all those little gold men won by Toronto's 2003 Audience Award winner "Zatōichi?" No?) Meanwhile, after their glitzy festival bows, any number of perfectly worthy films languish in distribution limbo, or simply fail to recreate that festival high upon their eventual release.
It's for this reason that, as much as we all enjoy tracking the blossoming arcs and occasional false starts of Oscar season, to obsess too single-mindedly over awards potential can be to sell both ourselves and the movies short — whether by putting inappropriate pressure on films that may find a different path to an audience, or by overlooking niche films that may have more staying power than today's piece of prestige studio bait.
I recently made the error of complaining about what I saw as the awards-focused commenter response to a trailer for Tyler Perry's "For Colored Girls" — what can I say, the flu mixed with post-holiday blues makes me grumpy — and was quite fairly reminded not only that that's the M.O. of sites like ours, but that most high-end studio product that ventures into the wilds of the late-year release calendar essentially wants to be discussed in such terms. (Conversely, that's why the distributors of a film like "Meek's Cutoff," a micro-masterpiece that nonetheless hasn't a snowball's chance of finding an Academy fanbase, are wise to steer away from the season altogether and into the safety of early 2011.)
Still, while I could have phrased it better at the time, my point was underpinned by a concern that awards season tempts us to evaluate many a title — even one, like Perry's film, that engenders more suspicion than outright enthusiasm in online circles — as a contender before we respond to it as a movie, and rare is the film that emerges undamaged from that cart-before-horse trajectory. Recent Best Picture winners like "The Hurt Locker," "Slumdog Millionaire" and "The Departed" were made into Oscar players only after critics, festival audiences or simply the paying public declared them worthy; by contrast, much-touted nominees like "Atonement" or "Up in the Air" had to earn their frontrunner status after it was bestowed on them, and, whether they deserved it or not, couldn't take the strain.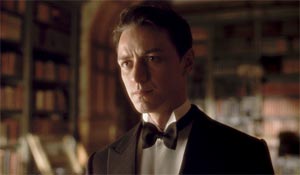 Last night, I had the pleasure of seeing "Made in Dagenham," a film on which I laid my own gun-jumping awards expectations back in July, at a public screening in East London that I'm pretty sure held barely one critic or media commenter in its popcorn-munching audience.
I had some misgivings about the sweet, slight film (none of them, however, with Sally Hawkins's smart, empathetic performance), but my fellow filmgoers, who laughed, clapped and sniffled in all the appropriate places, clearly had none — and I doubt any of them left the theater contemplating its Oscar prospects.
It was helpful, particularly as I look down the barrel of a long season that will produce another 22 of these weekly columns before we know what Oscar's Best Picture of 2010 is, to sit with an audience that treated a movie as just that. Not only because I now know, when calculating its awards prospects, that "Made in Dagenham" plays, but because it's a reminder that, should said prospects not come together, the film still has a purpose to serve. That's true of numerous films, both far greater and far lesser than the chirpy Britpic, that won't find a foothold in the season, but it should also be true of those that do: if the credits start rolling on a movie and the only thing you're thinking of is how the Academy might like it, chances are it's not worth your — or the Academy's — time.
[Photos: Sony Pictures Classics, Lionsgate, Focus Features]