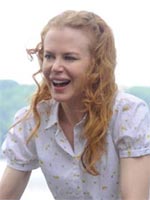 Okay, so it's been almost two months since I last offered up some Oscar nomination predictions, so now that the big triple-header of autumn festivals is over, I thought it time for an update. (Remember, you can always access my predictions page at the tail of the right-hand sidebar.) With the season slowly beginning to swing — my first Long Shot column will land on Wednesday — you can expect more frequent revisions.
I've marked which contenders have been subbed in and out, though the changes aren't as numerous as I might have expected — I had a summertime hunch about "Made in Dagenham" that I'm sticking to after its warm Toronto reception, and what reason have we been given yet to doubt the likes of "Toy Story 3," "Another Year" and "The Social Network?"
As usual, I operate on gut feel, which is a hit-and-miss system: my misgivings about "The King's Speech" as a major player were obviously unfounded, but until precursors show me otherwise, I'm still not buying "Inception." As usual, look to Kris for level-headed predictions, but I enjoy trying to spot the snubs. (Last year, my dogged refusal to include "Invictus" in my Best Picture projections all season eventually paid off. Stopped clock, and all that. )
It's still early enough for me to get playful with possibilities — including the return of the Lone Director nominee. Best Actress, by the way, is one brutal category at this stage. I won't say straws were drawn to determine my present five, but it was close-run thing. Who would you leave out?
Check out my revised predictions here.
[Photo: Lionsgate]