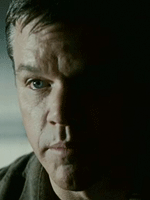 I've been hearing for a couple of months now that Matt Reeves's "Let Me In" is as good if not better than Tomas Alfredson's original film (and a top 10 effort in my book), "Let the Right One In." I won't see it for another week or so, but early word out of Toronto dovetails with what I've been hearing.
Jeffrey Wells says the film is "at least as good" as the original and that it is "carefully copied with a meticulous, unhurried, highly absorbing style."  In fact, he eventually admits he liked it better this time around, largely because he was more impressed with Chloe Moretz than with Lina Leandersson.  MTV's Josh Horowitz, meanwhile, Tweets, "It's breathtaking and yes I think it's better than the original."  Variety's Peter Debruge concurs, offering that the film "commands respect for not dumbing things down, offering classy, 'Sixth Sense'-style crossover potential as it lures both genre suckers and fresh blood."  And by the way, I've also been hearing that Michael Giacchino's score could be something to watch for this season.
Elsewhere, Clint Eastwood's "Hereafter" had a press screening at the festival this afternoon in what I imagine was a claustrophobic 139-seat setting.  Official reviews are embargoed until tomorrow's public screening, but I've got some disheartening reactions after the jump.
One person at the screening this afternoon tells me the film is "banal, okay, so-so, mild, auto-pilot, meh.  Damon is good.  I believed his readings and conveyances.  But some of the dialogue (including some of Damon's) is too flat, too on-the-nose.  And those teardrops falling down those cheeks…twice!"  Meanwhile, Cinematical's Erik Davis Tweets, "First word back from our writer: 'It might be the worst thing Eastwood has ever directed.'"  Ouch.
Mike D'Angelo (formerly of Esquire and on his own as of late) smacks it with a 25/100 rating and Tweets, "3 useless narratives go nowhere for 100 mins, then pointlessly converge in a way that'd make G. Arriaga crack up."  A rather disrespectful follow-up Tweet tells us he's no fan of Eastwood's work, by the way.  And I gather by context clues that he's flabbergated the film was chosen as the New York Film Festival's closing night attraction.
For just a little (though not much) balance, another attendee tells me, "It's oddly compelling the entire time, but I wasn't satisfied in the end…Damon is only in a third of it.  He is quite good.  Just a peculiar film that I'll have to sit on. Very different than anything Eastwood has recently done.  I really hated 'Invictus' and this was nothing like it of course."  /Film's Peter Sciretta echoes that, offering that the film "was compelling but ultimately unsatisfying and rather pointless."  I'm also told the vibe in the room was "not strong…no sort of response at all."
I'll admit to being somewhat compelled by the trailer that underwhelmed so many yesterday, so I'll try to take all this with a grain.  And remember, it's worth it to be cautious of any knee-jerk reaction at a festival.  But this isn't a good early start.
[Photo: Warner Bros. Pictures]