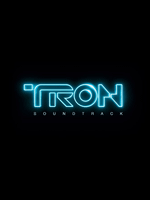 Is it really worth getting excited at the possibility of the Academy's music branch being progressive enough to make room for Daft Punk in this year's list of Best Original Score nominees?  Ever since the French electronica duo was announced as the composers on "TRON Legacy," excitement has been through the roof.
This is the most problematic branch of the Academy for reasons illuminated year after year.  And despite letting a few new (if traditionalist) names into the Oscar fold over the last few years, the branch remains fiercely insular.  And you don't get more outside the box than Daft Punk.
Nevertheless, the score sounds like it could be one of the highlights of a production that has long been rumored to be quite troubled.  And an official site has launched with a taste of what the boys have to offer.
Here is the sample:
[display_podcast]
What do you think?  Does quality work like this have a chance in hell of being recognized, or is it just going to prove too drastic a step in the right direction for the musicians to give it a fair shake?