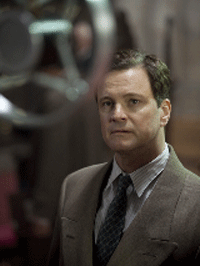 Without question, the film launching full speed ahead and into the Oscar season this week is Tom Hooper's "The King's Speech." I truly haven't heard an unkind word about the film all weekend here in Telluride, and I imagine that goodwill will continue into the Toronto fest this week as well.
I can easily see nominations for Best Picture, Best Director, Best Actor, Best Supporting Actor, Best Supporting Actress, Best Original Screenplay and Best Art Direction.  Nods for the cinematography and costumes wouldn't be all that shocking, either, so I'd say nine is the ceiling.  And I imagine we may see a win or two, as well.
Let's face it.  As overdue as Jeff Bridges was last year, there are many who think Colin Firth was robbed for his work in "A Single Man." It could conceivably be makeup time when the Oscars roll around in February.  My interview with Firth, Geoffrey Rush and Tom Hooper was interrupted Friday by a woman who wanted to let Firth know she thought he was robbed.  How deep does that sentiment go with voters?
I imagine The Weinstein Company is breathing a sigh of relief with the favorable reaction, as "Miral" was met with blanket disapproval in Venice (here is Guy's review).  The studio has a few other tricks up its sleeve, but none so critical as Hooper's film.
(I should say I think Bridges was perfectly deserving and that his Oscar was in no way a blatant makeup award, but Firth was truly worthy as well.)
Meanwhile, "Black Swan" set viewers alight in Venice last Wednesday and made its way to the Colorado mountains yesterday, where some 300 people were turned away at the door.  Reaction hasn't been through the roof, mind you.  I've heard some say they hated it, others call it a masterpiece (and others say it was nearly so).  But even staunch defenders of the piece would concede that it's a tough sell to the Academy as a Best Picture play.  Actress Natalie Portman, however, seems to be on the right track.
Fox Searchlight had two other films here: "Never Let Me Go" and "127 Hours." The former has split the reaction right down the middle, which will do it no favors in the derby, I imagine.  The latter, however, though offering its share of difficult visceral moments, has been rather universally accepted.  Boyle is a true son of Telluride following the eruption of "Slumdog Millionaire" two years ago, so it might be worth it to wait until Toronto to have a clear idea of the film's awards prospects.  One thing most will agree on, however, is that James Franco should be able to find room in a competitive (as always) lead actor race.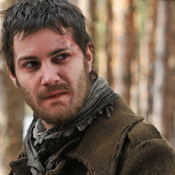 Newmarket Films held off announcing release plans for Peter Weir's "The Way Back" until the film was unveiled as a Telluride entry Thursday morning.  It's not exactly an acquisition, mind you.  Newmarket is owned by the company that was involved with producing the film.  But it should be said that, while the company went to the major studios looking for a leg up distribution-wise, the film has a welcome home and will be taken care of.
The question, of course, is whether or not an awards run is in the cards.  As of yet, Newmarket has not decided whether a one-week qualifying run is in store ahead of the January 21 release.  Much of that has to do with money concerns, as it's not exactly cheap to launch an awards campaign.  But I would say the film deserves it.  I'm not entirely sure how Academy types will respond, though my instinct is that it would be right up their alley.  But this is not a film you want voters watching on the small screen via screener, either.  Time will tell.  (And watch for an interview with Weir some time tomorrow.)
Elsewhere, Cannes entries have attempted to keep the momentum going.  "Another Year," for instance, was fairly well received here.  Actress Lesley Manville has been here all weekend and has been a wonderful ambassador for the film.  (I met her at the Sony Classics dinner Saturday and she was incredibly charming.)  The plan for now is to push for a leading actress berth, but I honestly could see lead or supporting.  And given how empty the supporting actress race is, that might not be an unwise move.
But nothing should undercut her work, because it's stellar.  There will also be plays at the other major categories, and I think each could easily fall into place.  Jim Broadbent deserves a good look, to be sure.
Alejandro González Iñárritu's "Biutiful," meanwhile, made its first trip to a festival with distributor Roadside Attractions on board.  Reaction on this one is also still divided and the hope will be for actors to take notice of Javier Bardem's incredibly controlled leading performance.  I don't think nods for Best Picture, Best Original Screenplay or Best Original Score are in the cards, so the smart move would be to launch the whole thing around the performance.  That gets tricky, of course, as no one wants to play second fiddle or be left out in the cold.  Thankfully I don't have to make these decisions.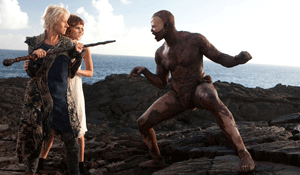 I missed a few things I wanted to catch here at the fest, including Chang-dong Lee's "Poetry," which could be a foreign possibility if chosen to represent South Korea, and Shlomi Eldar's "Precious Life," which I gather will most certainly be in the documentary feature hunt (along with Errol Morris's "Tabloid" and Charles Ferguson's "Inside Job," each of which played here).
Elsewhere, one wonders if Sofia Coppola's "Somewhere" can make any moves, perhaps for lead actor Stephen Dorff.  Or will it take its Venice success and call it a day?  Ben Affleck's "The Town" and Julie Taymor's "The Tempest" are still set to play Venice.  Are they players or just too commercial and abstract, respectively?  We'll know within the week.  For now, we're off to a pretty diverse and interesting start.
The Contenders section and predictions sidebar have each been updated.  Note that I'm still keeping "The Way Back" and "The Tree of Life" out of serious consideration until we know for sure what the release strategy will be.
We'll revisit in a week.  Happy Labor (to say the least) Day.  I'll wrap up Telluride sometime tonight or tomorrow.  Meanwhile, Guy's Venice coverage continues.
(Cool points to whoever guesses the film referenced in the headline.)
[Photos: The Weinstein Company, Newmarket Films, Miramax Films]