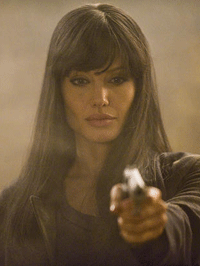 Last week, while discussing the sound editing category, I explained the difference between that art form and sound mixing.  The Oscar for the latter is shared between two (or more) persons who construct the soundtrack of a movie.  The re-recording mixers bring together everything – dialogue, sound effects, music – into what we hear in the theater.  The production sound mixer is also awarded for capturing the sounds during shooting, an undoubtedly arduous task.
Many of the films nominated here are also nominated for Best Sound Editing.  In fact, rarely is there more than one film showcased for only one field.  Both categories like loud films, blockbusters and, as always, being a Best Picture contender certainly helps.
That said, some trends are noticeable between the two categories.  Firstly, the branch has a love of musicals when it comes to sound mixing.  That makes sense, of course, because a musical is fully made by its mix.  Meanwhile, animated films consistently fare better in the sound editing category, which also makes sense given that so much of the sound scape is created separately from production.
I would also say that, on the whole, the sound mixing category is more likely to include larger films with considerable action – "Transformers: Revenge of the Fallen," "3:10 to Yuma" – than is the case in the sound editing arena, where "clinks and clanks" are more likely to be singled out – "Iron Man," "There Will Be Blood" and "Letters from Iwo Jima." While both categories certainly have favorite sound artists, the sound mixing field quite frequently reflects insularity.
As in many categories, I would say that Christopher Nolan's "Inception" is leading the way here.  The title is clearly heading for crafts category nominations galore and I'd be quite surprised if this crew, including past nominee Gary Rizzo, is unable to find a trip to the Kodak.
That said, there are usually multiple summer titles nominated in this category.  Past nominees Lora Hirschberg and Mark Ulano did fantastic work on "Iron Man 2," for instance.  On the one hand, this film would seem to have everything going for it in this category – loud, blockbuster, (relatively) good reviews.  At the same time, its predecessor was not nominated here.  While it's not unprecedented for a sequel to be nominated where the prior entry in the series failed, it is rare.  So that gives me serious pause.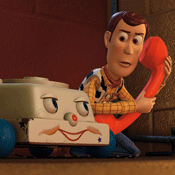 Phillip Noyce's "Salt" has crew quality in spades.  Led by 13-time nominee Greg P. Russell and four-time winner Scott Millan, this crew had to deal with the sort of action and explosions that led another Angelina Jolie summer movie – "Wanted" – to a surprise nomination here two years ago.  So I wouldn't forget this title yet.
I also would say that Ridley Scott's "Robin Hood," despite not being the box office success the studio was undoubtedly hoping for, should not be ruled out either.  Paul Massey is another favorite and, perhaps more notably, Scott's movies historically do well here.  The film could have several chances in the crafts categories, so let's see if the studio pushes it.
It could be that the second most likely summer nominee in this category is "Toy Story 3." I personally am skeptical of this, partially because animated films do not do as well here as in Best Sound Editing and partially because this film didn't have many of the distinguishing features we expect of nominees here.  That said, Tom Myers and Michael Semanick have had great Oscar success with Pixar before.
As I said last week, the other animated film I would most expect to be embraced in the sound categories is "How to Train Your Dragon." The plot necessitated great sound, not unlike surprise nominee "The Incredibles" a few years back.  And lo and behold, Gary Rizzo and Randy Thom, both of whom were nominated for that film, are also on board this effort.
Looking ahead in the more traditional blockbuster realm, "TRON Legacy" will undoubtedly be heavily reliant on sound in order for the film to work. The re-recording mixers are as of yet undetermined, if the film catches on at all, I'd immediately look to this category, alongside Best Sound Editing, as its most likely nomination.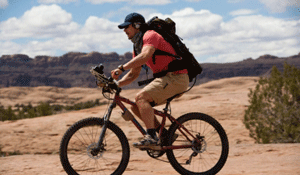 The Coen brothers' "True Grit" could also find a home here.  It will be necessary to capture the sounds of the old West, and westerns frequent this category, even when they do not find homes elsewhere.  ("3:10 to Yuma" is the most recent example, but there are more examples going back, despite the growing rarity of entries in the genre.)  Craig Berkey and Peter Kurland are both past nominees for "No Country for Old Men" and they could very well repeat for this latest Coen collaboration.
I've mentioned "Secretariat" throughout several of these columns.  And if there is any place I would expect it to score, it would be here.  Not only will any movie involving horse racing necessitate exemplary sound mixing, but 20-time nominee Kevin O'Connell is on board, alongside Beau Borders.  A very possible nomination indeed.
You may notice that every film I've mentioned so far I also mentioned last week.  As I stated at the outset, the overlap between the categories is significant.  Nevertheless, I'll end by mentioning one film I didn't consider last week: Danny Boyle's "127 Hours." On the surface, this would not appear to be the sort of film that is usually nominated in this category.  That said, I feel this film could be a contender in many categories and its soundscape will be key to capturing the atmosphere.  Moreover, Boyle's "Slumdog Millionaire" came out of nowhere to win the prize.
We'll see where things move from here.  Next week, we'll take a look at the last of our first glances at the tech categories by investigating the recently expanded visual effects category.
[Photos: Sony Pictures, Walt Disney Pictures, Fox Searchlight Pictures]