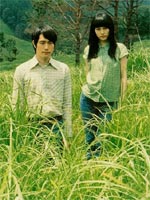 Hey, did you get that I kinda liked "Black Swan?"
I hope you did, because it's really the only thing to write home (or, indeed, to you) about from my first official day at the Venice Film Festival – a day that looked better on paper than in practice, owing a little each to the films themselves, scheduling overlaps in the programme and my own neglect and/or incompetence. (I willingly sacrificed one screening slot to write my "Black Swan" review, but the next was less sensibly given over to a red-herring panic attack over a missing passport that, as it turned out, was merely out on an errand.)
Having missed Robert Rodriguez's "Machete" for the less stupid of those reasons, I attempted to catch up with it at its midnight show an hour ago, but after spending 30 minutes standing in a motionless queue for a screening that was already running significantly late, I concluded that while there are some films I'd be willing to go to bed at 3 a.m. for, one directed by Mr. Rodriguez doesn't really fit that description, however much fun several critics say it is. Hey, I tried. (Here's Anne Thompson's enthusiastic take on it.)
This quite manageable disappointment came after a double-feature of Competition titles that necessitated the heavy-hearted deferment of Catherine Breillat's "Sleeping Beauty" to another day; Tran Anh Hung's "Norwegian Wood" (**1/2) is too thoughtful and immaculately crafted a replacement to render it the wrong choice, but an hour into this oppressively languid Haruki Murakami adaptation, I couldn't help feeling I'd have been having a better time at the Breillat.
Generally a thing of beauty on the page, Murakami's staid, studied prose doesn't immediately strike the reader as a gift to filmmakers. Admittedly tackling one of the author's wispier (albeit extremely popular) works – a meditation on grief and first love among three young Japanese adults (Rinko Kikuchi, Kenichi Matsuyama and Kiko Mizuhara) against the social shifts of the late 1960s – Tran's adaptation doesn't do much to change that perception. Indeed, for its opening third, the film seems crippled by its awe for the source material: reams of voiceover are applied to inform of us things that are (or at least should be) already abundantly clear on screen, giving the curious effect of an illustrated audio-book.
The filmmaking gains in confidence once this technique is phased out for more hushed visual storytelling, but it also only underlines the fact that there isn't much of a story here to tell – 133 minutes is a punishing length of time during which to be informed that teenagers both like and fear sex, and that death bums them out. At half that length, the film could be an affecting miniature; as it stands, it's an overstretched canvas for Mark Lee's masterly lensing, locating warmth and textures of light many others are still struggling to find in HD, and Jonny Greenwood's lushly abrasive score. Hung, perhaps still best known for the 1993 Oscar nominee "The Scent of Green Papaya" (though this will likely change that), remains a filmmaker of distinct sensual intelligence, but his gifts prove mostly decorative on material insufficiently imagined for its new medium.
By contrast, Italian hyphenate Ascanio Celestini's amiably shaggy debut feature "The Black Sheep" (**1/2) lets rich story material contract under an unassertive directorial hand. Based on the director's own stage show, in turn the result of dedicated field research into the inhabitants of mental asylums, the film centers on the character of Nicola, a well-meaning patient unjustly institutionalized as a child and mentally stalled as a result. Flitting loosely between the past and the present, the film works best in the wry severity of the childhood sequences; present-day action, however, is hindered by the impulse to make the mentally disabled more cuddly than conflicted. A rather lightweight selection for the festival's principal strand, but I suspect there will less agreeable ones to come.
Tomorrow's schedule is still in flux, though I know it begins with that long-promised look at Julian Schabel's "Miral." And since I suppose it would help to be at least half-awake for that one, I'll leave it at that.