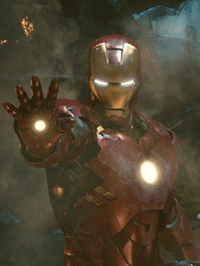 Now matter how many times I watch the Oscars, someone will always ask, "So what is the difference between the two sound categories?"
The difference is quite significant.  It is so important that the sound branch is only one of two "tech" branches in the Academy (the other being music) that gives out two separate awards.  Best Sound Mixing awards the individuals who bring the entire soundscape – music, dialogue, effects – together into a balanced mix.
Best Sound Editing, on the other hand (perhaps better described by its previous name, Best Sound Effects Editing), rewards the artificial creation of sounds to be inserted into the film, but were not captured during the shoot.
The category, despite its very specific nature, is nevertheless like many other "tech" categories.  Both "loud" films (often war films) and blockbusters are among this category's favorite fetishes.  And like virtually all categories, being a Best Picture contender can be a big help.
The category is also notable for its embracing of animated titles.  This is not altogether surprising as all non-dialogue sounds in such movies need to be created artificially, though it's a more recent trend. This is one area where Best Sound Editing can truly be distinguished from Best Sound Mixing.
So what should we expect this year?  Well, I'd certainly expect Christopher Nolan's "Inception" to be among the nominees.  Richard King won this category for "The Dark Knight" in 2008, becoming the only individual to defeat "Slumdog Millionaire" in any category.  The reviews for Nolan's film, status as a prestigious blockbuster and noticeable soundscape all suggest to me that another nomination for King is quite likely.
King is also collaborating once again with Peter Weir this year on "The Way Back." While King's second Oscar came for a Nolan film, he won his first statuette for a Weir film: 2003's "Master and Commander: The Far Side of the World." As I've stated before, lacking a U.S. distributor in late August is troubling.  But I'd never rule a Weir film out.  And King may just have a fair bit to work with here.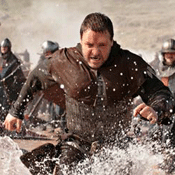 In the realm of the summer blockbuster, I'd also look to "Iron Man 2." The film's predecessor was nominated here (though notably not in Best Sound Mixing) and the follow-up, while not as critically adored, featured sound effects every bit as impressive, and a fantastic box office to boot.  Frank E. Eulner and Christopher Boyes may well repeat the nomination they shared two years ago.
While "Inception" and "Iron Man 2" seem the most likely of the live action summer blockbusters to end up with a nomination, I wouldn't rule out others, such as "Salt" and "Robin Hood," either of which could make a run for it.  Both films featured the sort of work this category frequently embraces.  While the "Salt" crew hasn't seen Oscar success yet, "Robin Hood" has perennial favorite Wylie Stateman on board.
So what of the blockbusters to come?  I'd certainly look to "TRON Legacy," where sound effects will undoubtedly be pivotal in building not only the action scenes but also the plot and the characters.  I'm not sure who the sound editor will be but the opportunity will surely be a great one.
"Harry Potter and the Deathly Hallows: Part 1" is also floating around.  I'm actually surprised the series has never managed a nomination here (even moreso than for the mixing).  But if any title was going to be nominated here from this series, I think it would be the last one.
There are also more adult-oriented entries that are still on their way.  The Coen brothers' "True Grit" will have to create the sounds of the old West, which will surely involve the genre staple: gunfights.  One never knows how remakes will play (nor do I know who the supervising sound editors are), but this is a great opportunity.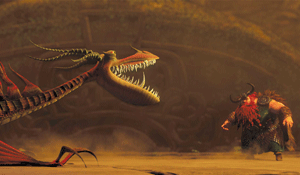 Horse races are also fantastic opportunities for cinematic sound artists.  As such, keeping track of Disney's "Secretariat" seems wise.  Kami Asgar and Sean McCormack were previously nominated for another unlikely effort, "Apocalypto," and they could yet repeat the accomplishment.
To return to one of this category's favorite genres, we must not forget the animation on display this year.   And in the realm of Best Picture likelihood and box office prestige, "Toy Story 3" is clearly leading the way.  Tom Myers and Michael Silvers have accumulated seven nominations in as many years and a win strictly from Pixar efforts.  This seems quite likely to be number eight.
I'll end by mentioning the animated film that, due to its subject matter, would appear most likely to join the toys.  "How to Train Your Dragon" contains many artificial noises that feature prominently.  The great Randy Thom is heading up this sound crew, which has to increase the likelihood of a nomination.
I don't think the landscape in this category will change all that much between now and when the unseen contenders start unfolding in the next few months, but I'm sure some new titles will emerge in the race.  Next week, we look at the sister category – Best Sound Mixing.
[Photos: Paramount Pictures, Universal Pictures, DreamWorks Animation]