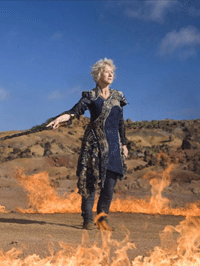 I am marveled by the accomplishments of all the crafts artists who elevate our films, but this is particularly the case with respect to music composers. Composing equals genius as far as I am concerned.These musicians  join the film at the end, when usually only the director, editor and perhaps the sound mixers are still working.  But capturing the mood and feel of a film that has been created in your absence must be extraordinarily difficult.And  I do not need to count the ways in which a brilliant score can make a good film truly unforgettable.
The category of Best Original Score is one of the hardest to predict in my opinion, even shortly before the nominations are announced. So what sort of music is rewarded by this branch? Certainly being noticeable in the film helps. Loud music and/or music which plays for lengthy parts of the film with minimal dialogue can do well, too. Being an animated film or a Best Picture contender hardly hurts either.
For years, we could count on John Williams to take a spot among the nominees. But given that Williams is only composing for Steven Spielberg these days, his name has been absent from the nominees for five straight years now. (I suspect we'll see him finally move past Alfred Newman on the all-time list next year.)
Nevertheless, while the branch is not quite as insular as it was in the earlier part of last decade, it remains a fairly exclusive club. Seldom do composers get first trips to the Kodak – usually only one a year. In fact, of the past 11 years, only three have seen two new nominees, and only one has seen three.
Hans Zimmer, a favorite in this category in the 1990s, couldn't seem to catch a break after failing to win for his classic score for "Gladiator." That said, he finally managed to return to the fray last year with his clever compositions for "Sherlock Holmes." This year, he worked with Christopher Nolan, capturing the intense mood of "Inception." I would hardly call Zimmer a slam-dunk nominee. But the notable, bombastic music in the film seems to be the sort that would get cited, especially as I expect it to do very well throughout the tech categories.
One of the great composers to have emerged in the past decade is Alexandre Desplat, doing wonderful work on titles such as "Birth," "Girl With a Pearl Earring" and "The Painted Veil," in addition to Oscar nominated efforts like "Fantastic Mr. Fox," "The Curious Case of Benjamin Button" and "The Queen." Collaborating with Terrence Malick this year on "The Tree of Life" (if the film is released) should be a wonderful opportunity for Desplat to show his talents.
Then there is "The King's Speech." Desplat is also on duty here and it could well be another great shot at a nomination this year.  The always busy composer also has "Harry Potter and the Deathly Hallows: Part 1" and "The Ghost Writer" in play this year, increasing the attention coming his way.
Former perennial favorite, but now only occasional nominee, Randy Newman was nominated for his compositions for the first "Toy Story" film back when the category was split between drama and comedy. "Toy Story 3," one of the year's biggest hits, could put him back in contention yet again. For some reason, however, I cannot help but wonder if Best Original Song seems the more likely place to honor this film.
Also in the realm of animation this year is John Powell for "How to Train Your Dragon." This strikes me as the sort of move which would allow a composer to shine. I am firm in my belief that Powell merely needs the right circumstances to bring him into the race, having done a great deal of work over the past dozen years.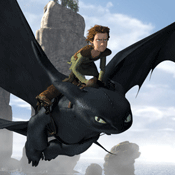 Ten years ago, Rachel Portman, on her third nomination in five years, seemed poised to become a favorite in this category. Shows how quickly things can change as she has yet to return. That could very well change this year, courtesy of "Never Let Me Go." This romantic drama strikes me as exactly the sort of title for which she previously had great success in this category.
Gustavo Santaolalla won back-to-back Oscars four and five years ago with his minimalistic but memorable scores for "Brokeback Mountain" and "Babel." This year, he is again collaborating with Alejandro Gonzalez Inaritu, on "Biutiful." The film was well received at Cannes and Santaolalla's work is always interesting so a third nomination is very possible.
Another winner from the past decade is Jan A. P. Kaczmarek, who won this category on his only nomination, for "Finding Neverland." I must say that I found the music on "Get Low" to be very appropriate in capturing the very subtle film. I think the film will have difficulty surviving outside of Robert Duvall and Bill Murray (if that), but if it manages anywhere else, I'd say this is the place.
Elliot Goldenthal won this award eight years ago for "Frida." He is once again working with frequent collaborator and real-life partner Julie Taymor this year on "The Tempest." I have no idea what to make of this movie but the duo evidently have a good relationship – and a good idea of what they expect in music, as they have worked together on stage and film musicals as well. So Goldenthal might end up with his fifth nomination.
James Newton Howard is one of the most acclaimed composers working today yet to win an Oscar. This year, he will be composing the tunes for Edward Zwick's "Love & Other Drugs." While not necessarily a film that immediately jumps to mind as having huge potential for music, Zwick's titles do have a good track record here. Moreover, there is Newton Howard himself. Five of his eight nominations come as his film's only nominee so the branch evidently respects him.  He also has "Salt" and the critically ravaged "The Last Airbender" in play.
Another composer I suspect will eventually win an Oscar is Danny Elfman. Tim Burton's long-time collaborator has only been nominated for one Burton collaboration ("Big Fish") but nevertheless has four nods throughout his career.   On "Alice in Wonderland," he composed the tunes to capture Burton's insane but hugely popular (with the public, anyway) take on Lewis Carroll. It would be foolish to rule him out.
Another film I think could catch on – but I still don't know the composer of it – is Danny Boyle's "127 Hours." Boyle's last effort won this category, and this film will require a good score as large portions of it will (presumably) have minimal dialogue.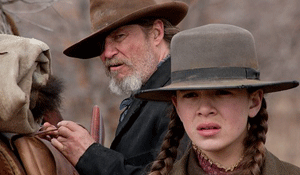 Another film that will largely take place outside, though surely with more dialogue, is Peter Weir's "The Way Back." Burker von Dallwitz will have a significant opportunity to capture the mood on this latest feature from an Academy favorite. That said, the film is still lacking a distributor. Also, somewhat surprisingly, only one of Weir's movies ("Witness") has managed a nomination in this category.
I'll end with a composer who has to be wondering if he will ever receive a nomination in this category. I speak of long-time Coen brothers collaborator Carter Burwell, whose work on independent films has made him a favorite of that crowd, but much less popular with the Academy. He received his first Golden Globe nomination last year for "Where the Wild Things Are" only to be disqualified by the Academy. We'll see what he can do this year on "True Grit." It is difficult to say what mood the Coens will be going for until their films are actually released. Nevertheless, this seems like the sort of title that could give a composer many great opportunities to shine.
So that's what I'm thinking now. I suspect a great deal of this will change once we have actually heard the scores for these films. Next week, we stick with aural considerations of films, but move to a very different way of improving them – Best Sound Editing.