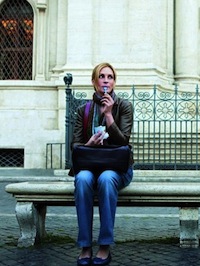 *All historical figures cited are adjusted to today's dollars.
The internet had been buzzing for weeks. Would the fact that he spent most of the decade in straight to video titles hurt his box office clout. Did Dolph Lundgren still have the box office muscle we all thought he had or did the lackluster performance of "Direct Contact", "Hidden Agenda" and "The Mechanik" cause too much irreparable damage? We have our answer this weekend as "The Expendables" tops the chart with $35.0 million.
Some had speculated that since Dolph hadn't appeared in a single film that hit theaters since his role as "Street Preacher" in "Johnny Mnemonic" that nobody would care about him punching people in the face and killing them anymore. I'm sorry we ever doubted you Dolph. He is now solely responsible for the sixth biggest Lionsgate debut of all time (biggest non-Madea, non-"Saw"). Word of mouth is likely to be atrocious as it seems he wasn't able to deliver on the early Oscar promise of the project. A steep drop awaits next week but maybe now the Lundgren haters will stay in their place.
"Eat Pray Love" takes second place with $23.7 million. Readers suggested I went over the line making fun of this film and the women who might like it so I'll let the numbers speak for themselves here.
"The Other Guys" dropped 49% to $18.0 million, but it's already passed $70 million domestically and is experiencing a run virtually identical to the other Sony action film from a few weeks ago, "Salt." This is why predicting the box office is not such a hard job.
"Inception" fell 39% and recorded a fifth weekend with $10 mil+. It's no "The Dark Knight," but Christopher Nolan's sci-fi thriller has met or exceeded all the expectations that could have been reasonably set for it.
Hey, there's "Scott Pilgrim vs. the World." Way down in fifth place, almost didn't see you there. $10.5 million is by far the biggest debut of Edgar Wright's career but it's also $2 million less than "When in Rome" debuted with in January. As in, seven months ago but you're excused if you've already forgotten and have no idea what movie I'm talking about. Lord knows Danny DeVito is trying to forget.
"Toy Story 3" dropped out of the top 10 but did eek past the $400 million mark, making it the first film of the new decade to reach that milestone. Congrats to Woody, Buzz, Michael Keaton and my ex-girlfriend who works as a story artist at Pixar now. It's also the only sequel released this summer to outgross its predecessor.
"Step Up 3D" fell 58% to $6.6 million and has effectively ruined our chance at seeing "Step Up Foureva."
This week, I went to Virginia for a wedding and saw a movie with my Dad for old time's sake. It was "The Other Guys," and I thought it had a pretty terrific first half with lots of original, successful humor. Unfortunately it went on way too long and seemed content to just repeat the terrific jokes until they were nowhere near funny anymore. The whisper fight might be my favorite sequence of 2010 though.
What did you guys see?