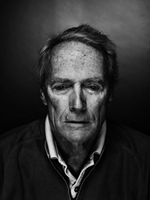 I don't know much about Clint Eastwood's "Hereafter" and I don't know why Warner Bros. felt the need to screen it uber early to Big Picture columnist Patrick Goldstein, but if you're interested in a "first!" reaction to the film, here's what he had to say:
On Tuesday, I caught an early screening of Clint Eastwood's upcoming film, "Hereafter," and though it's too early for a mini-review, let's just say that Eastwood, who turned 80 this year, is still The Man when it comes to making movies, showing off a range and depth that puts him right up there with John Huston, Robert Altman and the other great old masters from past ages.
"Hereafter" is set for release October 22.  It comes from an original script by Peter Morgan and stars Matt Damon, Bryce Dallas Howard and Jay Mohr.  We'll see.
[Photo: nkohk]