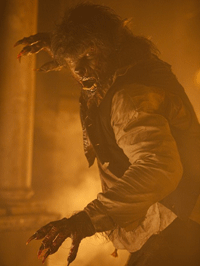 Makeup and hairstyling builds characters by transforming actors with realism or imagination that would otherwise be lacking on the screen. With the announcement that the Best Visual Effects is expanding to include five nominees this year, Best Makeup now remains the sole category to have three nominees, chosen from a "bake-off" of seven finalists which are revealed in advance of the January nominations announcement.
This award tends to cite so many different aspects that it is difficult to pin down exactly what the branch looks for. However, aging and illness are certainly well regarded, as are the creation of blood and injuries, disfigurement and turning actors into monsters and other fantastical beings.
It should be remembered that this category awards both makeup and hairstyling. However, last year's nomination for "The Young Victoria" is a rare example of where the hairstyling portion of the category apparently played a significant role. Traditionally, facial and body makeup is far more important.
The category is also noted for its willingness to make Oscar nominees of films that otherwise never would come close to awards attention. Recent nominations for panned or otherwise poorly received titles such as "Norbit," "Click" and "The Time Machine" jump to mind. The branch has also been willing to embrace foreign titles in recent years, with nominations for "The Sea Inside," "Pan's Labyrinth," "La Vie en Rose" and "Il Divo."
Perhaps this eclectic taste in genres of films and styles of makeup leads to fresh faces continuously entering the fray. With a few exceptions (such as Greg Cannom, Ve Neill and Rick Baker), seldom are any of the nominees receiving more than their second or third nominations. There are first-timers nominated every year.
So in light of all of the that, it should be noted at the outset that no film can be considered assured of a nomination in this category.
That said, the title I'd most expect to be in the final trio would be Tim Burton's "Alice in Wonderland." Historically, Burton's films have done very well in this category, and this one made a killing at the box office. Moreover, turning many famous actors into Lewis Carroll characters was no easy feat. Oscar winner Valli O'Reilly is also on board this makeup team, which certainly cannot hurt its potential.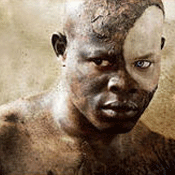 Another early release this year was the "The Wolfman." The movie will likely be forgotten in everyone's mind by year's end but, as stated, that doesn't always matter in this category. Moreover, the work is exactly the sort that is frequently embraced here. Two-time nominee Lisa Westcott and, of course, legend in the field Rick Baker are on the team.
"Clash of the Titans" also came, saw and failed to conquer critics or the box office in the early months of the year.Nevertheless , epic battles and a fair bit of the supernatural lead this to be the sort of title which could be a strong contender if people remember it. And if "The Time Machine" can make it, what can't? It should also be noted that past winner (and 2009 nominee) Jenny Shircore is on the crew.
A more disturbing film that has already been seen is "Splice." This Adrien Brody/Sarah Polley flick won't go down in history as a classic. However, that doesn't take away from the fact that the film was reasonably well-received for a title of its sort, and also had the kind of makeup that could be "surprisingly" cited.
Moving on to still unseen titles, including those which might factor in the Best Picture race, I'd look to David O. Russell's "The Fighter." This film won't have the most extravagant makeup or prosthetics. However, subtle injuries and fight wounds worked for "Cinderella Man" in the category a few year's back, and led to "The Wrestler" being shortlisted two years ago. So if Russell's film catches on — as many suspect it will — I think it will at least be a contender for a nomination.
Julie Taymor's "The Tempest" will certainly be a visual treat. Will that include excellence in the makeup department? It's probably too early to tell, but Taymor's "Frida" won the category in 2002 and I feel that creating Shakespeare in a Taymoresque way will have to include some heavy reliance on makeup.  Early stills reveal this is probably the case.
A film that will likely be more mainstream than Taymor's is Tom Hooper's "The King's Speech." I'm not exactly sure how much makeup will actually be involved, but any film featuring the British Royal family should not be ruled out of this category.
Matt Reeves's "Let Me In" will be an interesting adaptation of the Swedish vampire film "Let the Right One In." This has some great source material and, while not a typical "Oscar film" in any way, if there was a category where vampires could be embraced, this would be it. Jake Garber is a past nominee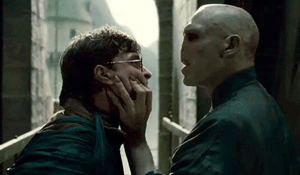 Speaking of remakes, I should also mention the Coen brothers' "True Grit." This film could visually dazzle (if there are still a lot of unknown factors surrounding it) and recreating the Old West will surely involve changing famous actors and giving them notable scars and wounds.
Also experiencing wounds in the wilderness will be James Franco in Danny Boyle's "127 Hours." Again, the makeup likely won't be significant. But it could be memorable, and capture the main character's journey. We'll have to wait and see but I do expect great things of this movie.
Before I wrap up, I should probably consider Christopher Nolan's "Inception," a definite heavy across the crafts board.  After Best Costume Design, this is likely the category where it has the least potential to garner a nomination. But given that I expect it to sweep through the rest, I'm not ruling things out either.
I'll end by mentioning the latest title in a series of films I always feel should be watched in this category: "Harry Potter and the Deathly Hallows: Part 1." Will this be the first entry in the series to earn a nomination in this category? I somehow doubt it. But one never knows, and I'd especially look to the final installment next year.
That's all I can find to discuss on the issue of Best Makeup.  But I have no doubt that there will be, at the least, films among the final seven bake-off survivors that I have yet to consider as real threats for nominations.
We've actually now flown through half of the tech categories in this first volume of the series. Next week, we turn to one of the most difficult to foresee from this vantage point: Best Original Score.
[Photos: Universal Pictures, Miramax Films, Warner Bros. Pictures]