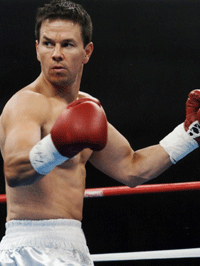 I still remember when I was 12 and getting into the Oscars for the first time. My Dad said, "How can you tell if the film has good editing?" To a very large extent, I had to concede his point, as the best editing is often that which we don't explicitly notice. Rather, it simply "becomes" the film as we become immersed in what is on the screen, not remembering that everything was staged from different angles on different days.
Film Editing brings films to agreeable length, coherent narrative and appropriate pacing so as to engage the audience in accordance with the director's vision.  The Academy Award for the art form has definitely shown a tendency toward "showy" editing in the past, though.  War films, musicals, action films and movies that are not told linearly all frequent this race. But perhaps the best predictor of the editing nominees is what is occurring in the Best Picture race.   Most of the nominees show up here.  Now that we have ten Best Picture nominees, I would think at least four nominees will also be there.
All things considered, Lee Smith's editing of Christopher Nolan's "Inception" has got to be considered the leader in this race. The film was well received, is a Best Picture favorite, was certainly told in a "unique" manner and Smith was nominated last time he and Nolan worked together. I fully expect him to earn his third nomination this year.
Smith is also in the running for Peter Weir's "The Way Back." He  received his first nomination for Weir's "Master and Commander: The Far Side of the World" and Weir's films always capture the Academy's attention in some way. I'm still waiting to see if the film can manage but, if it does, I certainly expect contention in categories such as this one.
Also veterans of the 2008 race are longtime editing partners Kirk Baxter and Angus Wall, in the running again this year for David Fincher's "The Social Network." The duo earned a first nomination for Fincher's last outing and I believe this latest effort could also be in the Best Picture race. If it is, I certainly expect the pace will have a lot to do with its success and think that Baxter and Wall will be in this thick of it.
Back in 2008, Baxter and Wall lost to a Danny Boyle film, "Slumdog Millionaire," a film whose editing is exactly the sort embraced in this category. This year, Boyle is working with Jon Harris on "127 Hours." I am not sure how the narrative will work but there is no doubt the pacing will be key to the film's success. So I expect Boyle's latest could easily find a home here if it is works.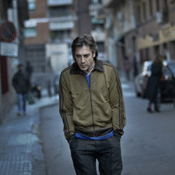 Stephen Mirrione won this category 10 years ago for "Traffic" and earned his second nomination in 2006 for Alejandro Gonzalez Inaritu's "Babel." He is again behind a Gonzalez Inaritu film this year with "Biutiful." Gonzalez Inaritu's films historically have had the sort of atypical narratives that are frequently rewarded in this category. The film was well-received at Cannes so one never knows.
Also nominated in 2006 was Steven Rosenblum, for Edward Zwick's "Blood Diamond." This surprised me but it really shouldn't have.  He is again working with Zwick this year on "Love and Other Drugs." The film could be Zwick's big breakthrough with the Academy (I'm sure he's had many films that would have been nominated in the past had there been 10 nominees) and Rosenblum could well come along.
Boxing movies are loved in this category and, in light of that, it would be foolish to forget Pamela Martin for "The Fighter." David O. Russell's films have so far not been to the Academy's liking.   But Mark Wahlberg and Christian Bale both seem to have strong roles, and the fight scenes could definitely intrigue the branch.
Juliette Welfing earned her first nomination three years ago for a Julian Schnabel film.  This year, she's working once more with Schnabel on "Miral." This does not appear to be the same sort of opportunity that "The Diving Bell and the Butterfly" was, but I still am very curious about it.
Joe Klotz surprised many last year (including me) by earning a nomination for "Precious" despite failing to garner BAFTA or ACE nominations. This year, he is working with John Cameron Mitchell on "Rabbit Hole." I am skeptical of Mitchell's films catching on in a big way with the Academy. Nonetheless, Klotz just came off a success and Mitchell's films are always narratively interesting.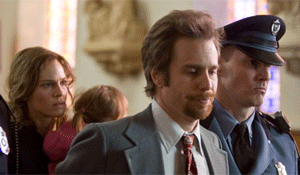 Another director whose films are always narratively interesting is Darren Aronofsky. His latest effort, "Black Swan," seems to be no exception. I do not yet know who the editor is but I would say that he or she has a very fine opportunity.
"Conviction"'s Jay Cassidy also strikes me as a potential nominee. The film seems to be putting itself out as an Oscar contender but we'll see how it lands. Cassidy was also one of only two nominees three years ago for Sean Penn's "Into the Wild" (the other being Hal Holbrook), so the branch is clearly willing to take a serious look at his work.
I was in the small minority who found "The Kids Are All Right" to be just…alright. That said, I cannot deny that it seems poised for a Best Picture nomination, as well as for the acting and writing. While the film is not a typical nominee for editing, if it really has a good run in the Winter, I would not rule out Jeffrey Werner.
Lastly, I'll end with a title that has many editors. Terrence Malick's "The Tree of Life" is being cut by Hank Corwin, Jay Rabinowitz, Daniel Rezende, Billy Weber and Mark Yoshikawa, each of whom have done great work in the past. Malick's films are always uniquely paced so we'll see how this crew manages things. Then again, a five-editor team has not been nominated in this category since "The Fugitive" 17 years ago.
At the end of the day, I cannot deny that this category is hugely dependent on the Best Picture race and that will clearly not be settled for a while. So this could be drastically different next time I discuss it! Next week, we turn to the always tricky category of Best Makeup.