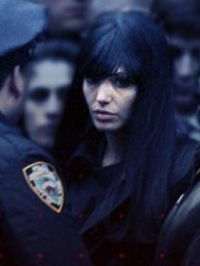 *All historical figures cited are adjusted to today's dollars.
Despite the collective nerd consciousness being zeroed in on the events happening in San Diego, there were enough nerds elsewhere to propel "Inception" to a second week at the top of the box office. Actually that's unfair, it's not just nerds who are seeing the movie as Christopher Nolan's dreamscape now looks to be the leggy, late summer blockbuster that nerds and Warner Bros. always hoped it would be. If it gets my Mom to go, then it'll be a downright phenomenon, but the last non-animated film she saw was probably "Mamma Mia!."
Alright, "Inception" dropped a petite 31% to $43.5 million and easily walked away with what I predicted would be a close race at the box office. For comparison, "The Dark Knight" dropped 53% in its second weekend, but that was coming off a much, much higher figure and it eventually settled into 35-40% drops after that. If "Inception" continues at this pace or better, it could make a decent pass at $300 million. To put those legs into perspective, you would have to go back six years to "Meet the Fockers" to find a film that crossed that threshold with a debut under $65 million.
"The Other Guys" will take a bit of the audience away, but other than that, I don't see much in terms of competition. While remakes and sequels continue to post one and done weekend numbers and get people talking, it's nice to see "Avatar" and "Inception" showing that original properties are the ones that keep them talking.
"Salt" debuted right on target with $36.5 million, which is better than the $25.6 million debut for fellow late July, Liev Schreiber thriller "The Manchurian Candidate." It's not quite in the same league as "Wanted," but I'm pretty sure the bullets in "Salt" fly straight so obviously that's going to knock off a couple million from the gross.
Regardless, Jolie and company should have enough firepower to cross $100 million and become another in a long line of films that are quickly rendering that threshold meaningless (cough, "Robin Hood" and "Valentine's Day").
"Despicable Me" fell a spectacular 27% and recorded another weekend above $20 million. It's still well ahead of the pace of "How to Train Your Dragon" and it should be noted for both of them that the only animated non-sequels to cross $200 million and NOT get an Oscar nomination were "Madagascar" and "Monsters vs. Aliens."
"The Sorcerer's Apprentice" fell 45% and is having a box office run so relentlessly, aggressively forgettable that I can't come up with anything else to say about it. Next!
"Ramona and Beezus" opened in sixth place and Wal-Mart DVD manufacturers are already prepping the 2 for 1 pack it'll slide in with "Dunston Checks In." That's what an $8.0 million debut gets you. Oh, and "Toy Story 3" will become the highest grossing film in that franchise, and Pixar's second biggest, some time tomorrow. Writers are hard at work on a fourth film where Woody will be shocked to discover that he's being replaced by Shia LaBeouf.
"The Kids Are All Right" is still pulling in huge numbers, now on just over 200 screens, while "Cyrus" has significantly lost steam and probably didn't do enough to warrant awards traction. Shame.
I didn't see anything except a screening of "High Noon" at the Hollywood Forever Cemetery. Classic film, classic Los Angeles experience I highly recommend to any of you film buffs breezing through town and looking for activities.
What did you guys see? Here are this week's top grossing films courtesy of Exhibitor Relations: