Of the so-called "tech" categories, Best Cinematography is one of the most popular, certainly for me. The invention of the camera took us beyond radio and literature and set modern art on a path aimed toward the moving picture, and this field recognizes those behind the lens.
Cinematography obviously has a massive impact on a film, everything unfolding within a frame and any nuance specific to the tone, atmosphere and theme of the piece.  It is unimaginable to think of a good movie not having a good Director of Photography (DP).
"Pretty" films with beautiful landscapes and memorable, postcard-like shots shots are a regularity (and tend to win).  But war films also show up regularly.  And being a Best Picture contender never hurts. Innovative lighting that creates unique mood is frequently rewarded, at least with nominations, as well.
While this branch does at times play favorites (Robert Richardson and Roger Deakins being the most notable), it always tends to find room for one, two or three first-time nominees every year. From this vantage point, I'm curious who they will be because, the way I see it, most of the obvious contenders have been nominated before.
I think we have already seen one of the nominees in "Inception." Christopher Nolan's regular DP, Wally Pfister, has been nominated for his last three collaborations with the director. While much of the look of the film was created with the aid of visual effects, the branch has been warming up to such efforts in recent years.  I suspect Pfister is going to the Kodak for his fourth straight film.
The last time Pfister was nominated, the award went to Anthony Dod Mantle for "Slumdog Millionaire." He is once again collaborating with Boyle, alongside Enrique Chediak, on "127 Hours," which will undoubtedly require amazing visual work to engage the audience in what will likely be a film with minimal dialogue.
Another winner from the past decade is Russell Boyd. The Australian won seven years ago for Peter Weir's "Master and Commander: The Far Side of the World." He is again working with the Weir this year on "The Way Back." There will be many exteriors on this journey throughout the Siberian wasteland. If the film finds itself a distributor (we are getting late now that it's July), I would expect to see Boyd in the running once again.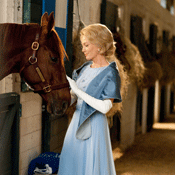 Dean Semler is another Australian cinematographer seeking a second nomination this year. Semler, who won 20 years ago for "Dances With Wolves," is responsible for Randall Wallace's "Secretariat," coming out this autumn. Whether this Disney title will succeed with critics and audiences is still to be seen.
Will Roger Deakins ever win this category? The eight-time nominee is once again working with the Coen brothers this year on the western "True Grit." Remakes are always hit-or-miss with Oscar but as this is a Western, this would seem to be the category where this film should succeed.
Last year saw what I found to be a surprising nominee in Bruno Delbonel getting his third nomination for "Harry Potter and the Half-Blood Prince." Taking over on "Harry Potter and the Deathly Hallows: Part 1" is Eduard Serra, also seeking his third nomination. The track record with this series and the Oscars is tremendously confusing. I think the final installment, next year, will get several citations from AMPAS. But one never knows how this one will turn out.
Also a two-time nominee seeking a third nod this year is John Mathieson for "Brighton Rock." I'm curious to see how this film catches on, but the shots of Southern England could be beautiful. Similarly, I'd keep my eyes on Adam Kimmel for "Never Let Me Go." Both films are question marks, but I have a hunch their romantic moments could bring in audiences – and potentially Academy members.
Alejandro Gonzalez Inaritu's "Biutiful" was decently received at Cannes earlier this year.  Gonzalez Inaritu's films are always visually interesting and DP Rodrigo Prieto is very talented, a past nominee for "Brokeback Mountain." I'd be interested in seeing more from the film before I project a nomination in this category, but it is certainly worth keeping an eye on.
Another visually creative director is David O. Russell. This year, on "The Fighter," Hoyte Van Hoytema will have to capture the moody feel around the boxing ring, always a challenging task for a cinematographer. Russell's films have never really caught on with Oscar, but I feel this could be the breakthrough, with both Mark Wahlberg and Christian Bale having seemingly baity roles.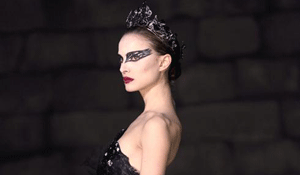 Like Russell, Darren Aronofsky is a filmmaker I eventually expect to make a big Oscar hit. And he also is a director whose films are always visually interesting. On "Black Swan," Matthew Libitique, who has done great work with the director in the past, could turn a few heads, capturing Natalie Portman's descent into psychological madness.
Three years ago, Julian Schnabel created a visually extraordinary film in "The Diving Bell and the Butterfly." This year, with "Miral," he brings us into the Middle East. Eric Gauthier is a great cinematographer, who likely came close to nominations for "Into the Wild" and "The Motorcycle Diaries." This could be his first trip to the Kodak.
I'll end with one of the greatest working DPs collaborating with perhaps the greatest ever director for cinematographers: Emmanuel Lubezki and his lensing of Terrence Malick's "The Tree of Life." Lubezki, a four-time nominee, was short-listed five years ago for Malick's "The New World." I am not sure exactly what sort of cinematographic opportunity Lubezki will have, but merely being a Malick film makes him a likely nominee, in my opinion.
I very much look forward to seeing how these efforts actually measure up to expectations. Great cinematography lives in my mind long after I see films. Next week, we move to Best Costume Design.
[Photos: Apparition, Walt Disney Pictures, Fox Searchlight Pictures]