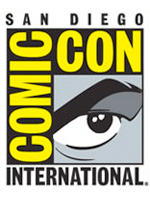 Well, the inbox is getting stuffed with this and that regarding breakfasts and panels and viral marketing and yada, yada, yada.  That can mean only one thing: Comic-Con is around the corner.  And as I poured over the recently released schedule over the weekend, I found myself excited for…very little.
DreamWorks Animation will make its first appearance with the Will Ferrell-starrer "Megamind." Disney will pretty much take over the place as "TRON Legacy" makes its third trip in as many years to San Diego.  Sony will be in Hall H two days, first offering up action fare with "Salt" (which opens the Friday of the convention) and "Battle: Los Angeles," then coming back with comedies "The Other Guys" and "The Green Hornet."
Warner Bros. will tease "Green Lantern," "Sucker Punch" and the new "Harry Potter" while Overture will have "Let Me In."  Lionsgate will break out "The Expendables" and Universal is planning some hijinks for "Scott Pilgrim vs. the World" to go along with Hall H presentations for the new Greg Mottola film "Paul" and the more appropriately positioned "Cowboys & Aliens."
Oh, and fresh off of giving Edward Norton the heave-ho for, I imagine, deigning to try and make "The Avengers" a better movie than it's likely to be, Marvel Studios will strut its stuff with "Thor" and "Captain America: The First Avenger."
There is nothing on the level of the "Avatar" footage reveal from last year.  There doesn't (at least as of now) appear to be anything that's a must-see.  Everything feels like a step back.  Even the Entertainment Weekly Visionaries panel is following up a standard-setting duo of Peter Jackson and James Cameron with…Joss Whedon and J.J. Abrams?
Of course, I'm lucky.  I don't have to force-feed hit-grabbing material on the latest non-news comic adaptation happenings, so I'll try not to.  I'm more interested in some of the fringe events, like Thursday focuses on composer Danny Elfman and Pixar's Ronnie Del Carmen, or a Friday Stan Winston celebration.  I'll probably duck into the Thursday spotlight on comics writer Geoff Johns to suss out any pre-WB panel skinny on "The Green Lantern," maybe try to check out some TV panels for "Dexter" and "The Big Bang Theory" and certainly stake out various comic-related events for my own inner geek.
Biggest bonuses: No "Twilight," no "Lost."
But nothing really has the pull as past conventions.  Maybe I'll feel differently when I'm in the thick of it, but this is all I could work up in the way of a preview.  San Diego Comic-Con runs Thursday, July 22 through Sunday, July 25 and I'll bring it to you as it hits me.
Related Posts