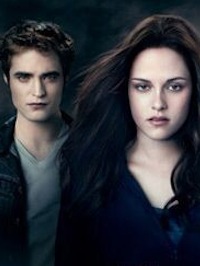 *All historical figures cited are adjusted to today's dollars.
Happy Independence Day everyone! I trust you ate some grilled meat, camped out on a beach for the day and saw some fireworks. I know I did. Apparently, others also went to see a movie called "The Twilight Saga: Eclipse," since it topped the four day weekend with $82.5 million. Why is it a four day weekend? Couldn't tell you. Movie people just like the fourth of July so much that any Monday that falls directly adjacent to it automatically becomes a Holiday too.
Breaking "Eclipse" down, it grossed $93 million on Wednesday and Thursday, $69 million for the traditional three day period, another $13.5 million on Monday, which all adds up to $175.3 million in six days. Catch all that? Technically, that $69 million is the weakest opening weekend figure of the series, but the film has already almost outgrossed the total of the first film, so let's not get hung up on technicalities. Twihards came out in force and even though the film will drop precipitously from here, it will likely make its $68 million budget back just from t-shirts at Hot Topic so these grosses are almost irrelevant.
The only thing I'll say is that "New Moon" had $186.9 million after six days and so that film's total of $309.3 million is already out of reach, indicating that we have seen the peak of Edward and Bella's popularity. Unless Kristen Stewart does a nude scene in "Breaking Dawn." Or Taylor Lautner too, for that matter.
"The Last Airbender" managed to find $70.5 million worth of people who said, "It can't be that bad, right?" and plopped down their $10. That's seven million people by the way over the course of the five days. The actual three day weekend gross was $40.5 million. Regardless, Shyamalan hasn't had a debut this strong since "The Village" and "Airbender" has already outgrossed the totals of his last two efforts. It may be the worst movie ever made (so I hear), but it's probably going to be a decent investment for Paramount, if not a franchise starter.
If we want to bring up embarrassing comparisons though, "Pokemon: The First Movie" debuted with $48.6 million. I'm not sure if the fact that "Pokemon" made so much is more embarrassing for Shyamalan or for mankind in general. Mankind. That word should have new meaning for all of us today. We can't be consumed by our petty differences anymore…
Sorry, got sidetracked.
"Toy Story 3" dropped 49% over the three day weekend, but fourth of July always causes a bit of a hit at the box office so that's a bit harsh. Another $42 million over the four days helped the film cross $300 million total and move up to seventh on the list of top grossing Pixar films. It only needs another $79 million to breeze past "Toy Story 2" to become Pixar's all-time runner up and highest grossing film in the franchise.
"Grown Ups" fell a harsher 52%, but also rebounded with the holiday to record another $26.5 million and keep the course for a standard Sandler finish around $120 million. "Knight and Day" fell 48% and is struggling to find its feet. Just under $50 million after two weeks is more typical of director James Mangold than Tom Cruise. Who's really to blame though? You guessed it, Frank Stallone.
Despite playing on only 77 screens, "Cyrus" cracked the top 10 with $0.8 million for the three days and $1.0 million over four. That's a great performance for the Duplass Brothers film, but also points to the weak state of the bottom half of the top 10. Fox Searchlight picked the exact right time to open and expand this film and if it can keep it up and reach close to $10 million, then it really could come back into the conversation around Oscar (and especially Golden Globe) time.
That's the story mostly. What did you guys see this week? I didn't see anything except some crazy World Cup games and an insane block party last night in Marina Del Rey for the fourth.
Here are this week's (over the four days) top grossing films courtesy of Exhibitor Relations: