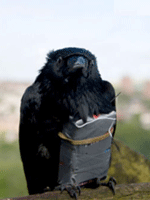 The poor Los Angeles Film Festival has had to battle major sporting events at every pass this year. Beats being screwed by World Cup refs, I guess.  The final press release, in part:
Today Film Independent…announced its 2010 Los Angeles Film Festival audience award winners before the Closing Night film, Despicable Me. The Los Angeles Film Festival, presented by The Los Angeles Times, with its central hub at L.A. LIVE, began Thursday, June 17 and ended today.

The Audience Award for Best Narrative Feature went to Four Lions directed by Christopher Morris and the Audience Award for Best Documentary Feature went to Thunder Soul, directed by Mark Landsman. Roberto Hernández and Geoffrey Smith's Presumed Guilty won the Audience Award for Best International Feature.

The Audience Award for Best Short Film went to Dock Ellis & the LSD No-No, directed by James Blagden. The video for OK Go's This Too Shall Pass, directed by James Frost, OK Go, and Syyn Labs won the Audience Award for Best Music Video.