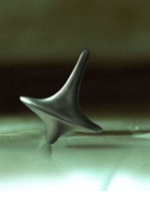 A few days after Anne Thompson and I spent a considerable amount of time discussing Hollywood's current larger-than-normal blind spot for originality, two pieces have hit the web reporting on mass industry hysteria and a search for original work.  Behold our power!
Just kidding.  Anyway, writing at NY Mag culture blog Vulture, Claude Brodesser-Akner writes, "Warner Bros., Paramount/DreamWorks, and Universal are now madly pinging agents and managers with an uncharacteristic, desperate, and welcome request: Send us your fresh material!"  Nikki Finke, meanwhile, quotes an agent as saying, "I have three heads of studios coming into my office. They're completely at a loss about what to do."
Meanwhile, franchises, sequels and remakes aren't reaching (however elevated) box office expectations.  And the one film everyone's looking forward to?  The one we all expect to cash in?  Christopher Nolan's "Inception." Maybe there's a change of tide, or maybe this is nothing more than a test string from studio heads.  Discuss.