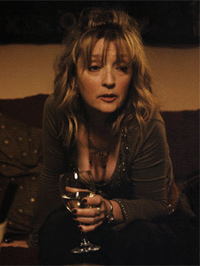 Now that we're on the other side of Cannes, I felt it was a good time to put a finger to the wind, stare into the tea leaves, shake the magic 8-ball and basically just take stock of where we're at roughly three months away from the start of the 2010-2011 film awards season.
The festival, covered diligently by Guy Lodge around these parts (we thank him), brought little to write home about where Oscar potential is concerned.  The truth is, it rarely does.  But as the year takes shape, things start to linger.  A film like "Inglourious Basterds" can transform muted if appreciative response on the Croisette into a foaming-at-the-mouth bid for a surprise upset in just a few months' time.
The big narrative stand-outs for most were Alejandro González Iñárritu's "Biutiful" and Mike Leigh's "Another Year." Perhaps the latter has an easier Oscar path ahead, given that it was more unanimously accepted and could ultimately be a soft lob for Academy types.  Sony Pictures Classics swooped in and nailed down domestic distribution, so I think we're looking at a bona fide Best Picture nominee to go along with likely bids for Best Actress (Lesley Manville) and the usual expected tip of the hat from Leigh's fellow screenwriters.  Maybe even a Best Director nod, too.  And yet the film didn't win a single festival prize.  See how this works?
"Biutiful," on the other hand, is in murkier waters.  The film received a slightly divisive response, but González Iñárritu can be a divisive filmmaker.  He brought "Babel" to Cannes four years ago and wasn't met with consensus approval, after all.  Then a strong Paramount Vantage campaign and a respectable $30 million-plus domestic box office haul got it into a field of five.
But "Biutiful" may not have as much going for it.  For starters, "Babel" benefited from a star presence to help it out with box office.  "Biutiful" has Javier Bardem front and center and he's just a few years removed from his Oscar, but obviously he's not a "star" in the same fiscal sense.  (He managed to win the Best Actor prize at the fest, albeit in a tie, which is a decent start.)
Additionally, as Anne Thompson mentioned in a mid-fest column, and as I alluded to earlier that day, we're not even sure a studio will bite, given the inherent box office limitations.  That's a lot of baggage out of the gate.  Maybe a someone — The Weinstein Company has been mentioned as a possibility — can pick it up and turn Bardem into an awards season player, but if it becomes a money loser (possible, given the budget), I don't think we'll be looking at a Best Picture nominee even with 10 spots to fill.  Obviously, I could be wrong.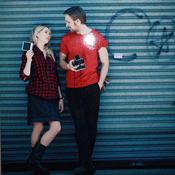 Also coming on strong was Doug Liman's Plame-gate drama "Fair Game," which could be a play for last year's Oscar champ Summit Entertainment in the Best Picture race.  Naomi Watts and Sean Penn seem to have a case for acting nomiantions, especially the former.  However, I'm curious to see how the studio will handle a campaign that doesn't unfold serendipitously, as "The Hurt Locker" seemed to do last year.
Beyond those three, there wasn't much else: some documentary hits (Charles Ferguson's "Inside Job" is already looking like this year's doc feature winner), one or two foreign hopefuls (Lee Chang-dong's "Poetry" seeming to be a high mark) and some added momentum for Ryan Gosling and Michelle Williams in "Blue Valentine." Obviously "Robin Hood" came and went seemingly before Cannes audiences got a look, so it's a non-starter in this race.  Outside hopes for costume design and sound editing are on the table, maybe one or two other below-the-line possibilities, but little else.  "Wall Street: Money Never Sleeps," meanwhile, brings with it the intriguing possibility of another tip of Oscar's hat to Michael Douglas.
It's not unheard of, as Pete Hammond reminded a few weeks back.  But Paul Newman finally winning an Oscar for "The Color of Money" is a little different than Douglas saddling back up to the role that won him his Oscar.  Douglas also has a respected portrayal in "Solitary Man" in his portfolio this year.
Let us know how you think this year's Cannes slate will fare in the Oscar season.  My hands are obviously somewhat tied, having not seen any of these films yet.  But I look forward to discovering them in the coming months.  In the meantime, it's still summer.  We got off to a dicey start, and "Shrek Forever After," though it was a charming surprise for many, doesn't look like it'll change the tide this weekend.  It goes without saying it'll be tough for the film to join fellow DreamWorks title "How to Train Your Dragon" in this year's animated feature field.
As for the year so far, "Dragon" is tops for American cinema in my book and could ride that critical and popular wave all the way to an adapted screenplay nod like the green ogre himself did nine years ago.  Other efforts such as "Mother and Child" and "Please Give," while well-received, will ultimately just become part of the quarterly statements for their respective studios rather than serious awards players.  Meanwhile, populist fare like "Kick-Ass" and "Iron Man 2" are likely non-starters.  The latter will be lucky to pick up the same pair of nods its predecessor did.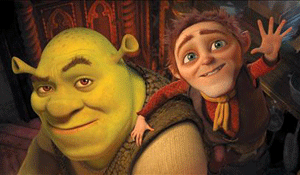 The coming weeks bring everything from "Sex & Drugs & Rock & Roll" (already released in New York and a potential play for lead actor Andy Serkis) to "Prince of Persia: The Sands of Time" (lots of talent below the line).  Searchlight will try to stoke the fire under Sundance fave "Cyrus," Roadside will keep the conversation going on Jennifer Lawrence in "Winter's Bone" and Pixar will be back with a new installment of the "Toy Story" franchise.  But all eyes are really on July 16, right?
After that, Telluride, Venice and Toronto will be looming and the season will be around the corner.  Then we can start getting serious about some of the year's upcoming contenders.  We'll check back in with a column in the interim, say June 21.
My first predictions for the 2010 season are listed in the sidebar.  It was refreshing to wait.  I'll be doing it again.  Meanwhile, the Contenders section has everything tiered up as I see it from this perch, but it's still early yet.  Lots to come.
(Quick note: Guy will launch this year's Page to Screen column next Tuesday, June 1.  Be on the look-out for that.)