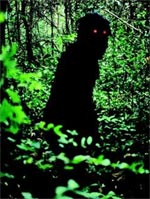 "Are you eating at all? Are you sleeping? You don't look like you are," observed our good friend Anne Thompson yesterday afternoon, her face etched with motherly concern, before whisking me off for a hearty al fresco meal.
I wanted to tell Anne that I tend to cut a pretty gaunt figure even on my best days — but having just read someone on AwardsDaily noting my allegedly striking resemblance to Christian Bale in "The Machinist," I had to concede that festival fatigue may have hit me pretty hard.
But hey, the Mayor of Cannes is holding a Provençal lunch for the festival press tomorrow afternoon in the old town quarter, so I won't keel over just yet. If there's one lesson I've learnt at the festival, it's that there's always such a thing as a free lunch.
If you weren't tipped off by the fact that I've spent 150 words musing on matters of alimentation rather than movies, Cannes 2010 is beginning to wind down. Much of the U.S. press contingent (including Anne, Jeff Wells and Sasha Stone) have gone home, the hot movies — such as they were — have been unveiled and the crowds have thinned out to the extent that even a lowly yellow-badger like me can rock up two minutes before a screening and enter without hassle.
As such, there isn't much news or buzz to report from the fest — other than the pleasing announcement that IFC Films has snapped up U.S. distribution rights to Abbas Kiarostami's gorgeous festival standout "Certified Copy," so that you might see what I see in it sooner rather than later.
Just three Competition entries remain to be screened, the last of them (Nikita Mikhalhov's "Burnt By the Sun 2," a title that somehow makes me chuckle every time I hear it) enjoying probably the lowest expectations of anything in the festival. This means Palme d'Or speculation is in full swing along the Croisette, with a lot of talk around Xavier Beauvois's "Of Gods and Men," on the strength of its respectful critical reaction and capital-I Important subject matter. (As my roommate, Slant's Matt Noller, put it: "It's the Cannes equivalent of Oscar bait.")
I do question whether Tim Burton's crew will feel compelled to hand the top prize to a hometeam player just two years after "The Class" (itself the first French champ in two decades), but it certainly wouldn't be the first time a festival jury has punished me for walking out of a screening.
After two consecutive days of comparatively light filmgoing — and my red-faced (but sadly unavoidable) failure to catch Olivier Assayas's "Carlos" — I decided to knuckle down yesterday, squeezing in five films. None of them completely caught fire for me, but one certainly did for everyone else: "Uncle Boonmee Who Can Recall His Past Lives," the latest from Aphichatpong "Thai Joe" Weerasethakul, was my early tip for the Palme and has inspired breathless shorthand reactions from fellow critics.
As for me … well, you'll see. But at least one other person wasn't feeling the love quite as much: a prominent British critic sitting in front of me who lasted perhaps 15 minutes before his head lolled to the side and he dozed through the rest. Perhaps he was suitably inspired by Weerasethakul's dream-like meditations to recall his own past lives right there in the theater; or perhaps, like me, he's just a little worse for wear at the end of a long festival, and just needs a good meal inside him. Either way, I sympathise.
With that, time to round up my recent viewing in abbreviated form, leading with three Competition entries. Some of these films — even the ones I feel fairly dispassionate about — merit deeper discussion, but them's the breaks.
"UNCLE BOONMEE WHO CAN RECALL HIS PAST LIVES" (**1/2)
Another side effect of festival fatigue, I found out yesterday, can be the increasing inability to distinguish thought from speech — as happened halfway through last night's 10pm screening, when, struck by a sort of parallel-universe affinity between Thai Joe's latest and a certain lesser title in jury president Tim Burton's oeuvre, I idiotically blurted out, "Omigod, it's 'Big Fish!'" While I can't blame my neighboring critics for their disdainful glares, I suspect Joe wouldn't have minded: his film wears its own lack of reality-filter with pride.
Needless to say, it's an infinitely more valuable film than that Burton horror — an extravagantly, endearingly bonkers exercise in deadpan mysticism that nonetheless feels overly bitty and distracted, lacking the full-blooded directorial commitment of "Tropical Malady" or "Syndromes and a Century." Languidly following the final days of a dying man, during which he is visited by the ghosts and non-human incarnations of his family, the film serves up isolated moments of astonishing beauty and hilarity — there's little way you can dislike a film that delivers lines like "I couldn't have been this way if I hadn't mated with a monkey ghost" with a perfectly straight face — but it felt to this viewer like a wispy lark with no emotional payoff. I'm quite willing to submit that I Might Not Get It.
"POETRY" (***)
Between Bong Joon-ho's "Mother," Brillante Mendoza's "Lola" and now this latest from Lee Chang-dong, it would appear that East Asian stories of aged women suffering for the sins of their children/grandchildren are now a flourishing mini-genre. Who knew? Lee's film ensures that the standards of said genre remain commendably high: "Poetry" is a deliberate, deeply felt study of the fading sense of power and purpose that comes with old age, anchored by the warm, affecting presence of veteran (and long-absent) Korean star Yun Jung-hee as a genteel pensioner shaken out of her cosseted existence when her teenage grandson is accused of rape.
As in his terrific previous feature "Secret Sunshine," Lee has an immaculate eye for minute behavioral details, and a compassionate understanding of the trials of womanhood in a largely patriarchal society, but the film doesn't hit quite as cleanly and devastatingly as his last. Not every digression here feels essential, and the protagonist's involvement in a poetry class risks pushing things to the point of preciousness. But Lee ties it all together for an exquisite finale that fully earns the bald claim of the film's title.
"LA NOSTRA VITA" (**)
One of the most purely baffling entries in this year's Competition, Daniele Luchetti's would-be melodrama sets up all the ingredients for a rewarding highbrow soap along the lines of his excellent last feature "My Brother Is An Only Child" — only then to take a perverse course of conflict-avoidance.
"Nothing happens" is a rote hot-dog-eater's criticism of arthouse drama, but it's quite literally the case here: our protagonist, widowed (he oddly doesn't appear all that upset about it, though his wife seemed perfectly nice) and left with three young sons to raise, proceeds to do just that by continuing his career as a construction worker, while his family helps out. That, bar a solid lead performance from Elio Germano, is quite literally it, and while there's something to be said in real life for getting on with things, it doesn't make a terribly convincing case for a movie.
"REBECCA H. (RETURN TO THE DOGS) (***)
I found much to admire in the latest exercise in long-take expertise from American outsider Lodge Kerrigan (AKA the director with the best first name in the history of cinema), but I confess I enjoyed nothing about it as much I did an impassioned post-screening argument between US critics James Rocchi and Aaron Hillis. Rocchi thought it an agonizing invitation to cinephile masochism; Hillis thought it a brilliant, self-parodic hoot.
I fall somewhere in between, with an inclination toward the latter: in making a multi-stranded work that is one part self-reflexive "Claire Dolan" takeoff, one part self-reflexive making-of doc, and one part self-reflexive tribute to — hey, why not? — Grace Slick of Jefferson Airplane, Kerrigan appears to be quite wittily sending up his own "difficult" auteur identity. Some will question whether his sparse career warrants such self-homage, but the formal brilliance of his technique still burns brightly enough for me to stick with my fellow Lodge on this one.
"LIGHTS OUT (SIMON WERNER A DISPARU)" (**)
Hey, did you know that teenagers are, like, really, really messed up? Did you know that they drink and party hard and have sex and that some of them are even gay? Well, if you didn't, prepare to have your mind blown by debut director Fabrice Gobert's ineffably trite little whodunnit, in which the disappearance of high-school boy in an identikit Paris suburb triggers a series of overlapping chapters detailing the incident from the perspectives from his peers. Through  this, we learn little more than that they're all deeply uninteresting in slightly different ways. Quite what compelled genius DP Agnès Godard and score composers Sonic Youth to attach themselves to this grim little exercise is unfathomable, but I hope Gobert is appropriately grateful for their vaguely redeeming contributions.
Later: I have, with some reluctance, blown off this morning's screenings of Rachid Bouchareb's "Outside the Law" and Julie Bertuccelli's festival closer "The Tree" to catch some shuteye and bring you this missive — I will catch up with them tomorrow. That aside, I'm hoping to catch some combination of my compatriot Oliver Schmitz's Ebert-approved "Life Above All," Competition entry "Tender Son: A Frankenstein Story" and Hong Sangsoo's optimistically titled "Ha Ha Ha."