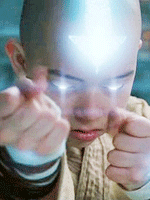 Expansion is the thing these days.  And after last year's shift from five Best Picture nominees to 10, it's looking like the wheels are in motion to finally cough up another two slots in the category of Best Visual Effects, a move I think many will agree is a long time coming.
But we're not there yet, mind you.  Variety's David Cohen reports that the VFX branch's executive committee voted "yay" on the proposal and that it now must be approved by the Academy's Awards Rules Committee.  If they're on board, we get five.
Cohen tries to use the old "move would help the Oscars' efforts to bring popular pics to the show" line, but we all know Best Visual Effects is generally a haven for critically dismissed cotton candy.  Still, given the rise of effects wizardry over the years, a limited slate of three has left more than a few eyebrow-raising bridesmaids.  I'm fully in favor of this and hope it passes.  But cui bono?
I think "Iron Man 2" was looking like a lost cause for any nomination until this nugget came along.  Now it could conceivably slide into contention like the first, more widely acclaimed film.  Tim Burton's "Alice in Wonderland" is also a possibility.  The two which would probably be the safest bets from here are "Inception" and "TRON Legacy," but I've been wondering if the awe-inspiring visuals of M. Night Shyamalaan's "The Last Airbender" might stand a fighting chance.  Now I know it will.
Other films that could benefit include "Prince of Persia: The Sands of Time," "Clash of the Titans" and "Harry Potter and the Deathly Hallows: Part 1." However, a wild card in the race might be Terrence Malick's hotly anticipated "The Tree of Life," which is said to feature dazzling visual effects in a few sequences.
I also assume that, like with the Best Sound Editing category, which moved to five a few years ago, this would eliminate the bake-off process, leaving just the makeup branch with that paradigm.
Anyway, I'll hold off until May 24, the post-Cannes Off the Carpet column, before offering up an official stab.  Hopefully by then the rules committee will have voted.  Let's make it happen.