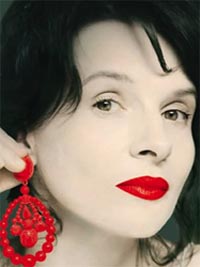 (This is the first of three Cannes preview pieces we're running before my festival coverage begins on Wednesday. The first two will break down the 18 films in the running for this year's Palme d'Or; the third will comb through potential highlights that lie outside the Competition, as well as listing my own most anticipated titles of the festival.)
The groans were almost audible from across the Atlantic as Cannes festival director Thierry Frémaux unveiled this year's Competition lineup, unusually trim at 16 (eventually 18) titles, and shorter than expected on big-ticket auteurs. Where was Terrence Malick, journos wailed. (Not yet ready, ran the simple answer.) Where were Julian Schnabel, Olivier Assayas, Darren Aronofsky? (Not wanted, not eligible, and not ready, respectively.)
As they looked down the very global-flavored list — only two English-language films, only one of them American — more than one blogger suggested that Cannes may not be worth the trip this year.
I say it's too soon to be disappointed. Frémaux and his team have hardly been obscure in their choices: the list abounds with esteemed critical pets ranging from Mike Leigh to Abbas Kiarostami, Alejandro González Iñárritu to Apichatpong Weereasethakul. It is perhaps a more granola selection than last year's all-star lineup of Almodóvar, Haneke, Campion, Von Trier, et al, but that one drew just as many accusations (justified, I think) of being too insular and unadventurous — 19 of the 20 directors chosen had been in Competition before. Frémaux, it seems, can't win.
Perhaps in response to last year's reception, the selectors have opened the gates slightly this year. Five of the 18 films are from Competition virgins, including one debut filmmaker — an increasingly rare sight in the Competition lineup these days. Bar the curious exclusion of South America, there's a reasonable international spread, with a pleasing African pick. (After last year's bumper year for women, however, female directors are conspicuous only by their complete absence from the Competition.)
There are curiosities on the list, sure. The inclusion of Doug Liman and Nikita Mikhalkov's latest projects raised some eyebrows, particularly with the much-fancied likes of Cristi Puiu, Lodge Kerrigan and Jia Zhang Ke confined to the Un Certain Regard strand. (Add to that new works from Jean-Luc Godard, Xavier Dolan and Manoel De Oliveira, and UCR offers arguably the more appetizing buffet this year.)
But these doubts and disagreements are an annual Cannes custom. The bottom line is that can't judge the collective merit of a festival lineup until you've seen the films in question. "4 Months, 3 Weeks and 2 Days" was hardly a talking-point in the run-up to the 2007 fest, until it screened on day one and promptly slayed the competition. Meanwhile, the most glittering of auteurs frequently unveil below-par works on the Croisette. At Cannes, as in life, there's not always that much in a name.
With that, let's take a look at the first nine films in this year's Competition:
"ANOTHER YEAR" (Mike Leigh)
The pitch: As usual, advance details of Leigh's latest are scarce: scripted and workshopped in his usual unorthodox manner, it's a marital drama with a particularly Leigh-centric cast including Jim Broadbent, Imelda Staunton and Lesley Manville.
Past form: This is Leigh's fourth Competition appearance, having taken Best Director for "Naked" in 1993 and the Palme d'Or for "Secrets and Lies" in 1996. After "Vera Drake" was controversially rejected by Cannes selectors in 2004, he appears to be back in favor.

The outlook: Leigh has never really struck out with critics, least of all with his Cannes entries, so expectations for the new film are understandably high. That said, by the time "All or Nothing" played the Croisette in 2002, it seemed Cannes jurors were happy to take him for granted: barring a tonal shift more radical than that of "Happy-Go-Lucky" two years ago, I'm guessing that might be the case again.
"BIUTIFUL" (Alejandro González Iñárritu)
The pitch: González Iñárritu returns to his native tongue for his first film without screenwriter Guillermo Arriaga. Javier Bardem headlines a drama premised on that old chestnut: childhood friends on opposite sides of the law.

Past form: His debut "Amores Perros" landed the Critics Week Prize at the 2000 fest, but González Iñárritu first entered the Competition four years ago with "Babel." He took Best Director honors, and you know the rest.
The outlook: Difficult to gauge. "Babel" got off to a hot start at the 2006 festival, but a sneering critical backlash eventually took hold, despite (or, more likely, because of) a strong awards-season run. Following his highly-publicized parting of ways with Guillermo Arriaga, critics will be curious to see if the director fares better on his own than Arriaga did with "The Burning Plain," and if the return to Spanish dialogue can rekindle the spark of his debut.

"BURNT BY THE SUN 2: EXODUS" (Nikita Mikhalkov)
The pitch: Just what the title says: a sequel to Mikhalkov's piquant, Oscar-winning melodrama detailing the political awakening of aging war vet in Stalinist Russia – picking up the story five years later and beefing up the action quotient.

Past form: Mikhalkov's third Competition appearance is also his first since taking the Grand Prix in 1994 for, uh, "Burnt by the Sun." When in doubt, return to the well.

The outlook: It's hard not to approach this one with considerable suspicion: it has already bombed with critics and audiences alike in its homeland, the trailer is alarmingly bombastic, and respectable as Mikhalkov's last feature "12" was, the lingering stench of "The Barber of Siberia" reminds us the actor-director can't be trusted with a large budget. My love for the original film makes me curious, at least, but I fear the worst.

"CERTIFIED COPY" (Abbas Kiarostami)

The pitch: Kiarostami's first film produced outside his native Iran details the affair between a French gallery owner and a British writer. Tuscany serves as the backdrop; Juliette Binoche and opera singer turned first-time actor William Shimell star.

Past form: This is Kiarostami's fourth Competition appearance, and his first since "Ten" in 2002. He took (or, specifically, shared) the Palme in 1997 for "Taste of Cherry."

The outlook: The Competition film I'm most intrigued by is also the one with the most potential danger spots: a director outside his comfort zone, an untested leading man and multinational financing all pose a certain Europudding hazard. But after several years of freeform digital experiments perhaps more suited to gallery than cinema, it's exciting to see Kiarostami returning to narrative filmmaking, while the presence Binoche lends it more name appeal than most of its rivals.

"CHONGQING BLUES" (Wang Xiaoshuai)
The pitch: The latest from the Chinese writer-director is a drama following a middle-aged sea captain coming to terms with the murder of his adult son.
Past form: Wang took the Jury Prize in 2005 for "Shanghai Dreams," making it somewhat surprising that his latest had to be bumped up to Competition status after initially being placed in Un Certain Regard.
The outlook: Wang's European festival stock has risen substantially over the last decade: in addition to the aforementioned "Dreams," "Beijing Bicycle" (2001) and his last feature "In Love We Trust" (2007) both landed him honors at Berlin. The new film sounds typically humane and serious-minded from the director; if it finds him on form, the jury could well feel it's his time — though one wonders why the selectors wavered before placing it in Competition.

"FAIR GAME" (Doug Liman)
The pitch: The only American title in this year's Competition also appears to be the most high-gloss: Naomi Watts and Sean Penn star in a thriller adapted from the memoirs of unmasked CIA operative Valerie Plame.

Past form: As surprised as you may be to learn that "Jumper" and "Mr and Mrs Smith" didn't compete for the Palme, this is Liman's first time at the rodeo.
The outlook: The presence of writer Jez Butterworth lends some cred, but still, Doug Liman isn't exactly the first name that springs to mind when one thinks of Palme d'Or contenders — after the disaster that was "Jumper," he appears to be reading from Lee Daniels's self-improvement manual. A long shot for the gold, its status as the Competition's lone taste of Hollywood — and a distribution deal with Summit, fresh from high-minded success with "The Hurt Locker" — will nonetheless ensure it attention.

"THE HOUSEMAID" (Sang-soo Im)
The pitch: A remake of a well-regarded 1960 Korean domestic thriller of the same title, Im's film examines the fallout of a married man's affair with his family's sexually predatory housemaid. Do-yon Jeon (2007's Best Actress winner for "Secret Sunshine") stars in the title role.

Past form: Im's 2005 film "The President's Last Bang" had its international premiere on the Croisette, but the director is a Competition freshman.

The outlook: The film's genre properties, and the fact that it is a remake, don't scream "Palme d'Or contender" to me, but unfamiliar as I am with Im's oeuvre at this stage, it's difficult for me to gauge what he might do with the material — I'm guessing more Claude Chabrol than Adrian Lyne. Last year, however, the jury looked kindly upon a lurid South Korean genre effort in "Thirst"; perhaps the trick can be repeated.

"MY JOY" (Sergei Loznitsa)
The pitch: Award-winning documentarian (and one-time scientist) Loznitsa turns his hand to fiction filmmaking with a fable about a truck driver drawn into a remote village community after he loses his way in the Russian wilderness.

Past form: None. Loznitsa's is the one debut feature in Competition. (That's one more than last year's lineup could boast.)

The outlook: Loznitsa's Palme odds face one significant obstacle: not since "sex, lies and videotape" in 1989 has a debut feature taken the festival's top honor. As a relatively untested presence — though his documentary work has its admirers — the director arrives at the festival comparatively unburdened by media expectations, which could well work in his favor. Fortissimo Films has already snapped up worldwide rights to the film, believing something special is afoot.

"OF GODS AND MEN" (Xavier Beauvois)
The pitch: Actor-director Beauvois's first venture behind the camera in five years documents the true story of the 1996 massacre of seven French Trappist monks in Algeria. It does not appear to be a comedy. The ensemble includes French stalwarts Lambert Wilson and Michael Lonsdale.

Past form: Beauvois took the Jury Prize at Cannes in 1995 for "Don't Forget You're Going To Die"; this is his first return to the Competition since then.

The outlook: Beauvois's previous Cannes success took on themes of suicide, depression, addiction and HIV, and his latest sounds similarly heavy-going: if the Cannes jurors are in a sober sort of mood, this could fit the bill. That said, lower-profile French filmmakers like Beauvois haven't fared well at the festival in recent years, and Laurent Cantet's "The Class" is the only French film of any pedigree to take the Palme in 23 years.
Check in tomorrow for a discussion of the remaining Competition films.