I caught Debra Granik's "Winter's Bone" just after Sundance and have little to say about it, really.  In some ways it's distilled backwoods platitude, but no one can argue against Jennifer Lawrence's considerable talent (a bandwagon I've been on since Guillermo Arriaga's "The Burning Plain").  Still, as I Tweeted recently, I'll be confused when those who dismissed "Precious" as cliché rally around this as profound.
Anyway, a lovely new poster has been released.  Check it out below, along with the new trailer after the jump.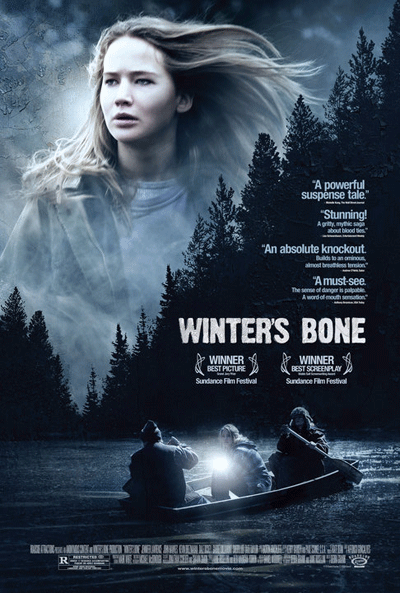 "Winter's Bone" opens in limited release June 11.