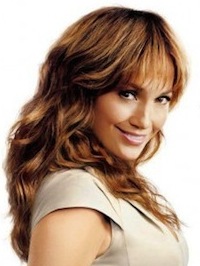 *All historical figures cited are adjusted to today's dollars.
No photo finishes and no Monday recounts needed. "How to Train Your Dragon" has definitely topped the chart this weekend, four weeks after debuting there. The last time a film leapt back up to number one after a three week hiatus was "The Passion of the Christ," which had the help of Easter weekend to do it. It is, quite simply, a feat that isn't possible in today's box office climate and Paramount should be congratulated for their efforts. The film dropped a tiny 24% to $15.0 million and is well on course to pass the $200 million mark that "Monsters vs. Aliens" couldn't hit last year. It's also the lowest gross for a number one film since September.
Jennifer Lopez proved she still has some of the goods by lifting "The Back-Up Plan" to second place and $12.3 million. That's already more than "Extraordinary Measures" made total and gives CBS Films reason to keep their doors open for a few more months. I have no idea why this film did this well except that there hasn't been an old fashioned romantic comedy since "Valentine's Day." I'm still also not sure why there are even hijinks or complications in this plot. The guy falls in love with her… but she's pregnant! So?
"The Losers" became a self-fulfilling prophecy for Warner Bros., entering the chart at number four with $9.6 million. To give you some perspective, some terrible movie called "The Marine" starring a wrestler opened to $8.3 million a few years ago. That's the calibre of performance we're talking about. The studio might have had better luck naming the film what it actually is, "The Cocky Douchebags."
"Oceans" took eighth place with $6.0 million and $8.5 million including Thursday. That's a bit below the pace of "Earth" but still the third biggest debut ever for a documentary. In fact, it's already in the top 20 documentaries of all time in total gross, which just goes to show that there's no reason why any type of film can't make money with the support and muscle of a big studio behind it.
"Date Night" stayed put in third spot, dropping a slight 37% while "Kick Ass" and "Death at a Funeral" both capitulated in their second weeks. "Clash of the Titans" had a decent hold and will soon pass $150 million, meaning all three big 3D titles of 2010 will have crossed that threshold, two with relative ease.
Not much else to report. I feel like I used all my good jokes in the Friday column. Oh, and "Avatar" dropped 5% and actually improved its per-theater average despite hitting DVD on Thursday.
This week I saw matinee showings of "Diary of a Wimpy Kid" and "The Secret of Kells," and felt like a pervy old man both times. "Diary" is a total waste and not nearly as clever as somehow I was led to believe. "Kells" is pleasant enough, but not quite a slam dunk. This also means that Best Animated Feature is the first category from last year's Oscars that I have seen every nominee in. Surprise, surprise, I think they gave it to the worst of the bunch.
What did you guys see? Box office chart is experiencing complications at Exhibitor Relations but will be up soon.