Has any actor in recent years put an Oscar to quite such good use as Tilda Swinton? I admit I wasn't quite behind her win two years ago for "Michael Clayton," but I've enjoyed watching how, after two decades as a kind of alien fringe goddess, she's recently morphed into a movie star of sorts — still reassuringly batty in her decisions but now capable of propelling a foreign-language arthouse curio like "I Am Love" to healthy box-office returns in the UK. (The film hits US theaters in June.)
It's interesting, then, to see an array of lustrous poster designs for the film all playing on the "Tilda Swinton, movie star" meme, placing her front, center and glammed-up to the hilt. Take this unused concept from UK designers All City: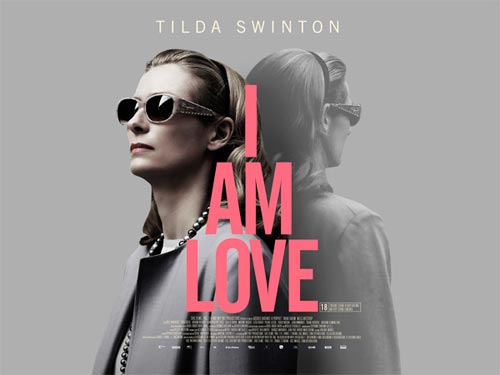 Meanwhile, the following selection of designs are similarly besotted with the star, and similarly gorgeous in themselves. I'm still not as sold on the film as everyone else — though it contains some of the actress's finest work — but it sure has fired designers' imaginations.
The final UK one-sheet (courtesy again of All City):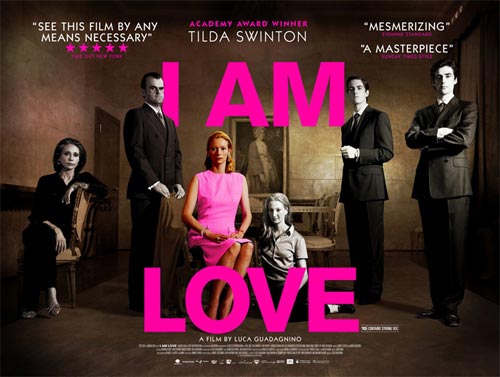 On the left, the first poster for the film that appeared at Venice literally obscures everyone but the star; on the right, another fun All City concept that plays on the film's nods to 1960s Italian masters: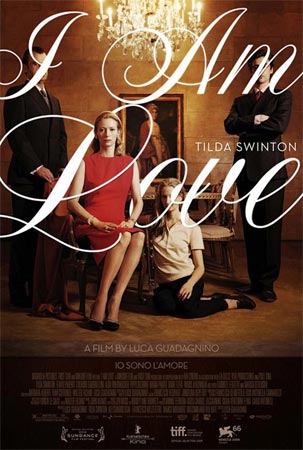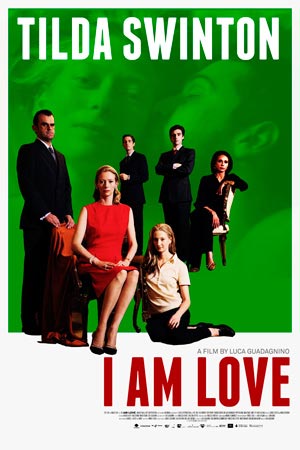 Saving the best for last, meanwhile, we come to this trio of (sadly unused) posters from UK designer Sam Ashby, which all but casts Swinton as a latter-day Hitchcock blonde: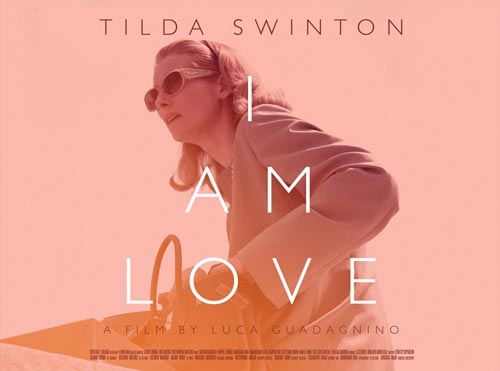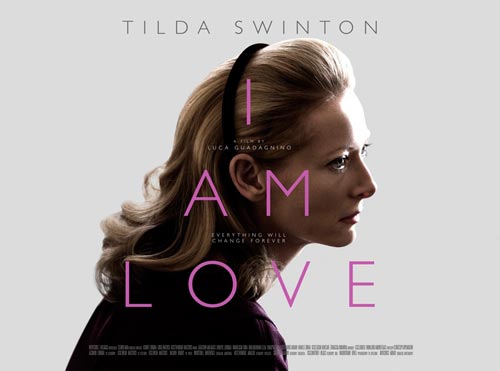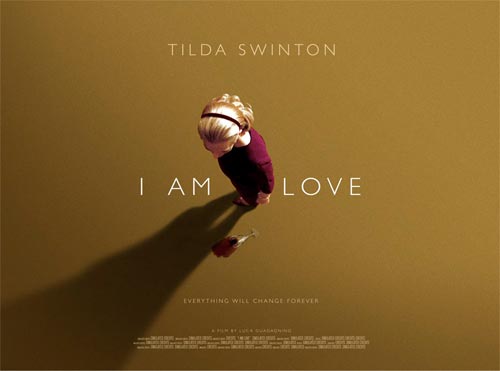 US poster designers, the floor is yours.