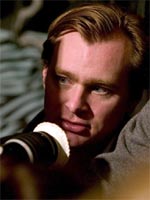 I've largely steered clear of the frantic speculation over Christopher Nolan's "Inception" that has done the online rounds for several months now. For one thing, I'd like to spare the film the pressure of overhype — some fans appear to be expecting something between "Memento: Bigger, Longer and Uncut" and the second coming of Christ — but for another, if the film really is the remarkable crypto-puzzle we're all hoping for, I'd rather remain as ignorant of its secrets as possible.
Nonetheless, it's hard to read this L.A. Times piece by Geoff Boucher — one of the blessed few to have read Nolan's script and visited the set — and not get a little excited. I admit I skimmed over some of the specifics, but any summer blockbuster that inspires assorted references to Sigmund Freud, Ian Fleming, M.C. Escher and Haruki Murakami (the latter comparison courtesy of star Ellen Page) can only succeed or fail in interesting ways, right?
Nolan himself describes the sci-fi film as an attempt to "[approach] dream and the dream life as another state of reality," and brief that initially didn't mess with the cool genre storytelling he'd devised. After the cut, he describes how things got darker, messier and more intimate.
He says:
I originally wrote it as a heist movie, and heist movies traditionally are very deliberately superficial in emotional terms … They're frivolous and glamorous, and there's a sort of gloss and fun to it. I originally tried to write it that way, but when I came back to it I realized that — to me — that didn't work for a film that relies so heavily on the idea of the interior state, the idea of dream and memory. I realized I needed to raise the emotional stakes. What we found in working on 'Batman' is that it's the emotionalism that best connects the audience with the material. The character issues, those are the things that pull the audience through it and amplify the experience no matter how strange things get.
Read the rest here. Or not. As you like.