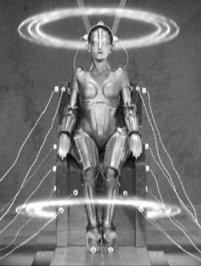 Is everybody over their post-mortem depression? Come to grips with your favorite movie winning or not winning? Boned up on your newest bits of Oscar trivia, such as "The Hurt Locker" and "Slumdog Millionaire" premiering a day apart at the 2008 Toronto Film Festival? I certainly hope so, because the world has continued to spin and "The Spy Next Door" has already kicked off the unofficial 2010 Oscar season.
Before things completely return to revolving around the gold-plated bald guy, I'd like to welcome you to the newest weekly column on In Contention that aims to bridge the gap between increasingly long and grueling Oscar seasons with a look outside of the awards bubble. Here, I will be spotlighting one film per year that received no recognition from the Academy whatsoever but still deserves to be seen and discussed, because let's face it, sometimes they get it very, very wrong.
The format here will be two films per article, one from each year, in ascending order. Some of them will be stone cold classics that you simply must see and some will be personal favorites that strike a chord with no one but me. Hopefully all of them encourage you to think of cinema in the broader picture and instigates a desire to seek out titles beyond what one organization has deemed worthy of etching into history. So without further ado…
1927 – "Metropolis" (Fritz Lang)
Faithful readers of the site will know how much admiration Kris has for this classic silent and it's an obvious choice for Oscar's inaugural year. While it didn't see a release in the States until 1928, it was most likely overlooked in that year due to the fact that cuts made by its American distributors butchered the story and sabotaged the critical reception it would initially receive. Since restored (multiple times), the film represents a staggering achievement from the silent age.
A towering example of German expressionism as well as a grandfather to both the science-fiction genre and the effects dominated blockbuster, Lang accomplished visuals that pushed the medium while telling a potent story about the rights of the individual in the face of an increasingly impersonal society. While American silents were staged and executed more often than not as filmed plays, Lang and his compatriots were crafting the very first recognizable and important visual style in the medium and pioneering the use of art direction, camerawork and lighting as integral parts of the storytelling. Simply put, no self-respecting film fan can be excused for not seeing it.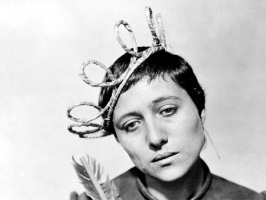 1928 – "The Passion of Joan of Arc" (Carl Theodor Dreyer)
If you liked "Antichrist" or "The White Ribbon", then you have seen and appreciated the influence of Dreyer's work 81 years after it was made. Focusing on the trial and execution of Joan of Arc, Dreyer reinvented the close up and let Maria Falconetti's tortured face almost single-handedly tell his whole story. Her performance is rightly considered one of the greatest of all time and the emotional turmoil she experienced in giving it convinced her to never act for the screen again.
An exercise in minimalism from content to composition, Dreyer intended for the film to be seen completely silent with no musical accompaniment and I can vouch that doing so is unlike any other viewing experience. The way some felt after leaving "Avatar," is the way I feel when I get through this harrowing example of pure visual storytelling. Initially set up solely to self-congratulate particular studios and product, it would be a few more years before the Academy opened up and saw fit to nominate a foreign film in any category, which is the only possible explanation for this masterpiece receiving no mentions.
So those are my picks. They may seem obvious, and it's not like I've seen dozens of films from 1927 that weren't nominated for any Oscars truth be told, but if you haven't seen them then you have your homework assignment. If you have, watch them again! Then chime in below with your take or suggestions for your own.