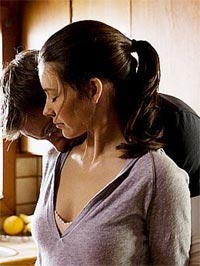 So this is Oscar. And what have you done?
Speaking for myself, lately, not a hell of a lot. In the three weeks that this column has been on hiatus – apologies to the handful of you who missed it – it's remarkable how little the O-word has been on my mind.
Yes, I've been busy: a trip to the Berlinale here, a stretch of scriptwriting there, the occasional interference of an actual personal life in between. But even if I hadn't been, and even if the estimable Nathaniel Rogers hadn't borrowed most of my remaining awards-talk energy for his Oscar Symposium, I doubt I would have found much that was fresh or consequential to fill this space.
I'm not alone. In an awkwardly scheduled season that saw the most crucial precursors announced before Oscar nomination day, and nary a shift in the frontrunners since, Phase Two of the season has amounted to little more than a month of journalistic thumb-twiddling, while most of the nominees wearily float above it all. Remember when the Oscars took place in late March, or even April? Today's surfeit of Oscar bloggers would have died in wait.
It's almost enough to make you admire the brazen transparency with which the L.A. Times attempted to drum up drama in the latter stages of voting, rather like a cranky toddler, bored of behaving himself at the supermarket, throwing a tantrum in the checkout line.
Almost. Running 11 consecutive anti-"Hurt Locker" pieces in the space of four days is a valiant effort by any measure. But even if the city's flagship paper thereby appears to be surreptitiously supporting the belief that a win for "Avatar" would be healthier for Hollywood, I can't help thinking that this mini-assault has been motivated more by boredom than any kind of concern, marking the point where the peculiar monster of awards journalism really begins eating its own tail.
Meanwhile, numerous bloggers, equally hungry for content, have only fed the beast by offering their own perspective on the matter. Many are disapproving, but even with the best of intentions, such coverage only adds presence to a mostly synthetic story. I've steered clear of the subject, mostly because I find it difficult to write with any conviction about things I don't believe in.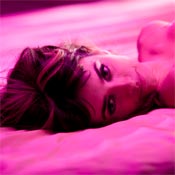 Many have suggested that the year-round "echo chamber" of awards punditry is beginning to dent the nominations process, pointing as evidence to long-anticipated but mostly ill-received nominations such as those for Penélope Cruz or Matt Damon. There may be something to that, but if a frontrunner like "The Hurt Locker" can lose the top prize on Sunday – and I don't believe it will – it'd be the most media-induced upset in memory. (Odd, since it's journalists of a different kind – film critics – that put Kathryn Bigelow's film in the driver's seat to begin with.)
I should be more upset that this is even a remote possibility. For the first time in 20 years of Oscar-watching, my single favorite film of the year (going by the U.S. calendar, at least) is simultaneously the favorite for Best Picture, and I'm eager to know what that win feels like. Should it, and I, be denied, I'll be briefly sulky, not to mention out a few quid. But I'll go back to treasuring my favorites just as I did previously.
The Oscars make no difference to the way I view and appreciate films. And if they do for you, then you should reconsider what you love about movies in the first place.
I like to think the majority of the moviegoing public feels the same way. I expressed as much to Sasha Stone in a friendly Twitter exchange yesterday, when she stated her fear that "The Hurt Locker" would be "ruined" by this negative publicity. To illustrate her point, she described the situation as "'Slumdog' redux," suggesting that last year's non-controversy over treatment of child actors is a permanent blight on the 2008 Best Picture champ.
I disagreed. Such stories are of concern only to those of us who look out for them in the first place; in the real world, Danny Boyle's film is approximately as well-regarded today as it was prior to last year's Oscar sweep. And in the real world, many viewers are going to be surprised by victories for "The Hurt Locker" on Sunday night – not because they thought any kind of backlash might be afoot, but more simply because they haven't yet heard of the film. Things are different in the real world.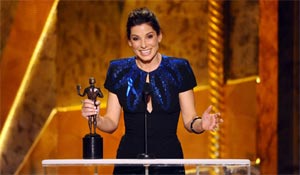 If this column seems like it's heading toward one of those snotty "why bother with the Oscars" conclusions, I assure you it isn't. Whether they're celebrating films I adore or would gladly pay not to see again, my love for the silly, pretty, occasionally affecting pageantry of the annual show remains steadfast. Sunday night, I'll be holed up in a posh London hotel suite with a few friends and a lot of alcohol, grading the frocks, jeering the dance numbers and (probably) enjoying another lovably goofy acceptance speech by Sandra Bullock.
But just as my fandom of American Idol has very little – only Fantasia prevents my use of the word "nothing," damn her – to do with the contents of my iPod, I watch the Oscars with a different part of my brain to that which watches and values movies. Some of the more malicious mud-slinging from fans in blog comment threads suggests not everyone does the same, but it's hard to say whether the mischief of journalists who should know better is borne of caring too much or too little about the movies at stake.
Happy Oscar night. I hope you have fun.
(A piece detailing my final predictions and preferences will be up Saturday.)