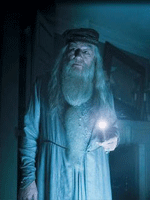 Welcome to the first of two (and the only two) categories that have me pulling my hair out. The cinematography race is a strange breed this year. There isn't the usual one or two "pretty" films that turn the Academy on at large, nothing with sweeping vistas and postcard composition, all the stuff that allows voters to stop being analytical and vote for mere aesthetic.
Meanwhile, the precursor circuit has done little to clear things up. The critical favorite is over-rewarded and probably under-seen. Conventional wisdom favors a gritty film that isn't the membership's bag in this field, while the tech giant might be too much too soon. Meanwhile, the "prettiest" film is probably the least likely to win.
The nominees are:
"Avatar" (Mauro Fiore)
"Harry Potter and the Half-Blood Prince" (Bruno Delbonnel)
"The Hurt Locker" (Barry Ackroyd)
"Inglourious Basterds" (Robert Richardson)
"The White Ribbon" (Christian Berger)
Talk about your uncharacteristic slate. Most have whittled it down to the expected two films, but I really could see this award going any of five ways at the end of the day. But we have to put up or shut up (for now), so let's look at the field.  (It is entirely possible I could change my final prediction in this category, so check back Saturday for my full list of final predictions.)
The line against "Avatar" in a couple of categories is that the digital, "soft" design work could put voters off. Both in the art direction category and here, the membership has to square itself with the fact that they are fully embracing the future with its vote, something these folks aren't prone to do. Much of the cinematography of James Cameron's magnum opus is owed to Joe Letteri and his Weta crew as much as it is to Fiore, but what's lost in all this second-guessing is the fact that nuts and bolts ought to be rewarded as much as visual aesthetic. And with this film, you have a number of prototype camera advances to consider, 3D technology innovations and the overall sense of the craft going beyond a DP, his light meter, his gaffers and ACs. Is that going to click?
Most likely bringing up the rear is the surprise nominee of the field. With not so much as a guild or a BAFTA nomination for his work, Bruno Delbonnel slipped into the Oscar race for the third time in his career (and the first time for an English language film). Of all the nominees, I'm tempted to say "Harry Potter and the Half-Blood Prince" is the "prettiest," certainly doing the most with atmospheric lighting that almost comes across as mood porn in some instances. Many of his frames look like outright paintings, and if the film were anything other than an installment in this franchise, I'd be willing to give it some serious consideration. But the fact is, it kind of has that going against it. So it's ultimately ironic that the most contender with the typical stylings of a winner is on the outside looking in.
Most prognosticators seem to think Barry Ackroyd will repeat his BAFTA win and waltz out of the Kodak Theatre with an Oscar for "The Hurt Locker." I've made my feelings known on how the stylistic approach was more aggravating than organic to the sense of tension Kathryn Bigelow and her DP were looking to emulate, but having said that, there are a number of iconic shots in the film. And if voters are locked into auto-pilot, they may just check the film the Best Picture frontrunner here, especially if they aren't ready to offer a below-the-line sweep for "Avatar." But I'm skeptical. Gritty photography like this is rarely embraced (see "Children of Men," "City of God"). And gritty photography in war films like "The Deer Hunter" and "Platoon" went unrewarded as well.
If there's a dark horse lurking in this category, I'd be inclined to look to Robert Richardson and "Inglourious Basterds." Richardson has developed a singular, snoot-happy style in his time, and in collaboration with Quentin Tarantino the last decade, he's brought a new life to his photography. There is a lot of graceful camera movement in the film, not to mention a fair share of aesthetically arresting images. The lighting is generally crisp and has an identity unto itself, and really, this could be the only place for voters to reward the film in the crafts categories (it may have been a sure-thing in Best Art Direction and Best Costume Design had those elements been recognized). But does it have enough juice to push past the frontrunners? It sure is purty.  And if you want to go out on a limb and pick an upset, this would be a decent call, I think.
Finally there's the surprising guild winner "The White Ribbon," with Christian Berger behind the lens. The film was rewarded throughout the precursor circuit by critics groups that saw some sort of aesthetic and thematic beauty in the black and white imagery, which I'd have happily explained away as ignorance of the craft if the professionals themselves hadn't sprung for it. Now you can count me at a loss, because…well, I've had my say on it. The question is, how many people saw the film? This isn't "Cries and Whispers," "Fanny & Alexander," "Crouching Tiger, Hidden Dragon" or "Pan's Labyrinth," the only foreign films to win this prize and all of them with at least five nomination each. If the film had shown up in a few other categories, I might be inclined to take it more seriously here.
Will win: "Avatar"
Could win: "Inglourious Basterds"
Should win: "Avatar"
Should have been here: "Antichrist"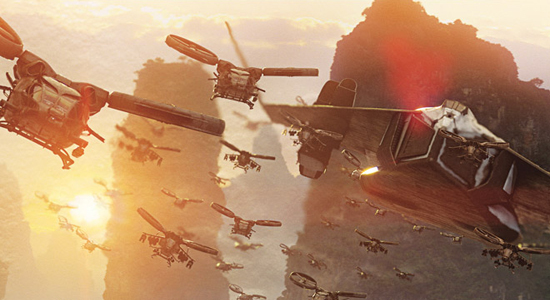 What do you think deserves to win this year's Oscar for Best Cinematography? Have your say in the sidebar poll!