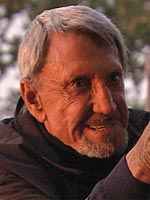 Ever heard of "Iron Cross?" Don't blame yourself if you haven't: a Nazi revenge drama from freshman director Joshua Newton, opening in theaters next week, it appears to be notable principally for being the last film of the late Roy Scheider.
Newton, however, had such high hopes for the film that he talked investors into a $400,000 ad campaign in Variety, enough to buy daily For Your Consideration ads in the trade paper from November to the end of nomination voting in January. Following this, Variety itself selected the film for its screening series aimed at Academy members, alongside far more illustrious awards contenders.
Must be good, right? Well, Variety's own critic Robert Koehler didn't think so in his damning review of the film, which he denounced as "preposterous" and "hackneyed," among other choice adjectives. A slightly embarrassing result for a film the paper had previously boosted, but as Gawker's John Cook reports, Variety solved the problem quite easily — by removing Koehler's review from their website altogether, after "Iron Cross"'s producers complained.
The moral of the story appears to be that $400,000, plus a little nagging, can buy you a clean critical slate from one of the industry's foremost tastemakers.
I don't call myself a full-time critic, but as someone who takes the task of reviewing films seriously, I don't see any way in which Variety can be excused on this incident. No individual can claim to speak for an entire organization, but when a publication approves a critic to review a certain film, they are putting their trust in that person's point of view — whether it's in or out of step with the critical majority, or the hopes of the film's marketing team.
Joshua Newton is well within his rights to feel dissatisfied with Koehler's review, but he cannot feel entitled to favorable treatment simply because of a publicity investment, as he clearly does in this stroppy email that Cook dug up — wherein he complains that the "sneaky" Koehler isn't the "top staff journalist" originally assigned to write the Variety review, that "his actions were sneaky and he must have known that his review would compromise our Variety campaign."
To state the obvious, reviews and advertising space are not related. They're managed by different departments, and there's no need for them to work in sync. "The Hurt Locker" was negatively reviewed in Variety back in September 2008, but somehow managed to cope with that and run ads in Variety to this day. One bad review doesn't mean everyone at Variety is against your movie, just as a healthy publicity profile in the paper doesn't automatically mean everyone is behind it. Shame on Variety for not standing by their critic in this instance.