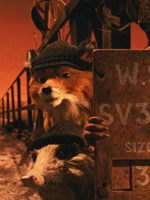 For years the composers of the music branch tended to be a bit insular. Impressive newcomer talent was often ignored while the usual suspects showed up year after year. Not long ago, there seemed to be a shift, yielding slates much like the one we have for 2009.
There is one first-timer, but other nominees are only enjoying their second and third nominations, while the true veterans of the category haven't been to the dance in six and nine years respectively. Usually the Academy at large springs for a Best Picture nominee with overwhelming consistency, most often films with cultural flavor or dramatic, sometimes whimsical heft.
The nominees are:
"Avatar" (James Horner)
"Fantastic Mr. Fox" (Alexandre Desplat)
"The Hurt Locker" (Marco Beltrami and Buck Sanders)
"Sherlock Holmes" (Hans Zimmer)
"Up" (Michael Giacchino)
This is one of the more unique races in that it can be viewed as wide open or a two-horse race with equal persuasion. It could also be an early indicator of Best Picture support for the two frontrunners in that field, but then again, maybe not. (We've also been talking to the nominees, in case you missed it.)
James Horner's work on "Avatar" is a typical Horner score in that it's quite derivative of his past work. Listen closely and you'll hear "Willow" and "The Perfect Storm" all over the track, as well as a little bit of "Titanic" mixed in. Personally speaking, that always drives me insane, but those elements aside, it's a wonderful, soaring accompaniment to a grand vision. It could also indicate what kind of support the film has early on in the evening if it wins. Horner is used to being a bridesmaid by now, but the score also has an indigenous quality, which could be a plus for members who have voted for culturally flavored scores as of late. But I have a feeling they'll be slightly more thoughtful here and spring for something different.
Alexandre Desplat is beaming a bit of a mainstay, which he might as well, considering he's one of the most talented and prolific composers in the industry. This year he hand an entire slate of films for voters to choose from, but they ultimately opted for the whimsical music of Wes Anderson's "Fantastic Mr. Fox." It's certainly unique amongst the competition, as most titles have a great dramatic weight or are busy with multiple soloing instruments. Desplat's work is a bit lean, which isn't a quality that generally defines his work. It's also married quite beautifully to Anderson's style, which is saying something considering how diametrically opposed their sentiments seem to be simply judging from their work separately. But Desplat may have to wait a little longer for his first win.
One of the surprises in the category this year was Marco Beltrami and Buck Sanders sliding in for their haunting, desolate work in "The Hurt Locker." Beltrami has been here once before with "3:10 to Yuma," while it will be Sanders's first trip tot he Kodak Theatre. One of the more memorable aspects of Kathryn Bigelow's film, for me, was actually the music, which sometimes has a feedback quality that sounds both nostalgic and somehow innovative. It does right by the narrative, serving as one more outlet into the removed, streamlined mind of Staff Sergeant William James. If the film has caught enough traction in the last few weeks to be a truly dominant force on Oscar night, this could be a clue to a sweep. But the film obviously doesn't need a win here to take the Best Picture statuette.
The one score of the bunch that truly takes the listener on a ride is Hans Zimmer's cimbalom- and banjo-infused score for Guy Ritchie's "Sherlock Holmes." It would be an incredibly deserving win, but there are reasons to be given pause. How much do members really like the film? It's an enjoyable romp, but it certainly doesn't have the overall weight to be taken seriously as an Oscar film. Whether the singular work is award-worthy or not, that is simply how voting members think. It's a nice consolation for Zimmer to make it here after getting the shaft, along with co-composer James Newton Howard, on Christopher Nolan's Batman franchise, and he could very well be in the conversation next year for "Inception." In the meantime, maybe his envelope-pushing work here gets some traction.
Throughout the season, I've kept settling on Michael Giacchino's heartfelt work on "Up" as the likely Oscar victor, way back when it wasn't very popular to pick it for the Golden Globe. Not only is it worth pointing out that Giacchino also headed up scoring duties on "Star Trek" this season (which was an amazing, bombastic piece of work that didn't get a nomination), but his score for Pixar's latest gets a solid 10 minutes front and center at the beginning of the film, with no dialogue or other aural distractions. What more could a composer ask for? The music is both whimsical and sincere, equally adventurous and dramatic. And the film is nominated for Best Picture, which is always helpful. At the end of the day, this is where I'd place my chips, but there are certainly no safe bets in this race.
Will win: "Up"
Could win: "Avatar"
Should win: "Up"
Should have been here: "Bright Star"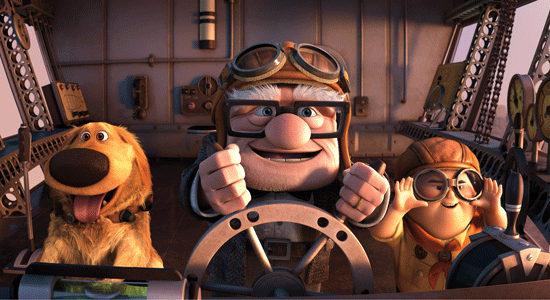 What do you think deserves to win this year's Oscar for Best Original Score? Have your say in the sidebar poll!